Hi y'all! I'm Mindy. I am a home-cook with no special training. The recipes that I make, some old and some new, and put on this blog will appeal to most people and will contain ingredients that you can buy at any grocery store. I also try to make recipes that don't require equipment that no one has (or wants to clean).
I have been married to my best friend, Lee, since 1991. We have two adult children and two young grandchildren. Wichita, Kansas is where we call home.
We are currently empty nesters trying to balance life and full-time jobs. I work in the busy accounting department of an aircraft parts manufacturing plant and in 2023 Lee transitioned from commercial pest control service to commercial pest control sales.
I wish I could say that I learned to cook from my mom or grandma but that just isn't the case. I had a difficult childhood and didn't have any role models to show me anything (well, maybe what not to do). Teaching myself how to cook was one of the easier things in life I have had to figure out myself.
When I first got married I couldn't cook much at all. It took me many tries to make pancakes that were fit to eat. I attempted to make gravy (for years!) but it came out awful. About 5 years into our marriage, when I was around 27 years old, one of Lee's buddies shared some tips with me and I made cream gravy that didn't take like paste for the first time. It was awesome!
When the kids were little we were on a very tight budget (and the kids were very picky eaters) so I didn't have the freedom in the kitchen that I do now. But some of our favorite go-to recipes were developed during this time and they are still in our regular rotation to this day.
We generally cook six nights a week and I am always on the lookout for healthy, affordable meals. The first thing we do when we get home from work is get dinner out of the way. We love easy meals that are light on the pocketbook and waistline. While all of our recipes aren't cheap and easy most of them are.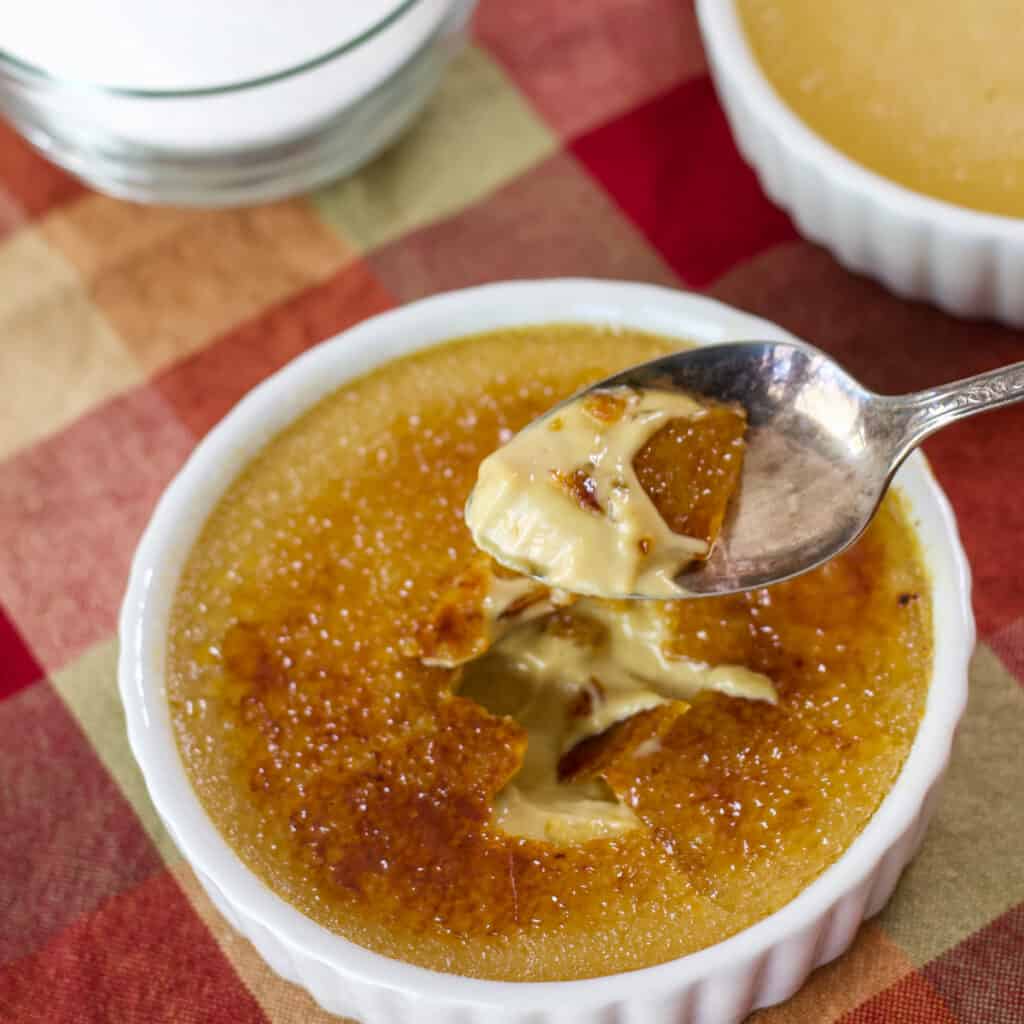 I continuously push myself in the kitchen and try at least 4 or 5 new recipes a month that I find on other blogs. Some of them come out great and get added into our rotation and some turn out awful and I vow to never make them again!
I love coming up with my own recipes and I love it even more when I serve a dish, that I have developed, to other people and they rave about how good it is. Or when the kids are home visiting and after trying one of my new dishes they say "this tastes like something you get out". When we eat out I hear Lee often say that the food "isn't as good as yours". It's the best feeling ever!
We are the proud pet parents to three rescue kitty cats.
Mister Patrick O' Meowy was born mid-year 2019 and is a short-haired white cat with gray patches and faint tabby stripes on his gray tail. Our youngest got him from a shelter in Nevada (and brought him home to us) when he was about 7 months old. He was adopted on St. Patrick's Day and that is how he got his name. Mister hangs out on my lap nearly every evening for the hour or two I sit and watch television.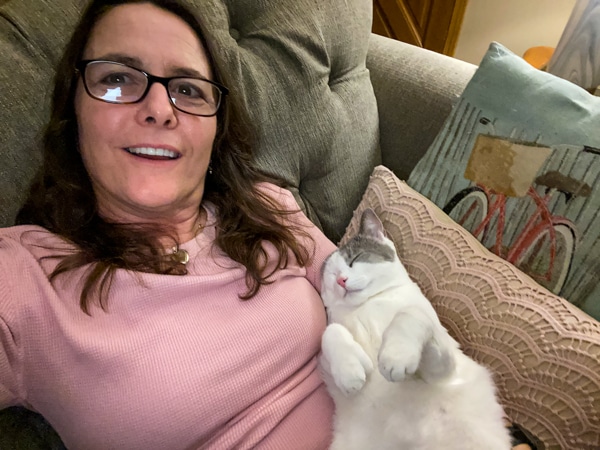 Frankie Falafel was born mid-year 2021 and is a long-haired black cat with a dark smoky gray color around his neck. Our youngest (again with that!) got him from the back of a Mediterranean restaurant where they worked when he was a little baby, probably about 10 weeks old. That is how he got his name, even though they named him Francis Falafel and we changed it to Frankie when we learned she was a he.
Eleanor was born in early 2018 and is a long-haired orange tabby. We took her in off the streets in our neighborhood when she was about 4.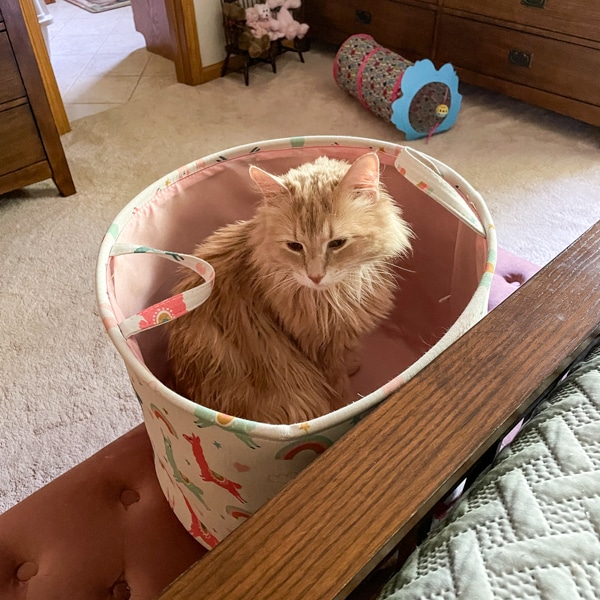 We love animals and feed a couple of stray cats and anything else that happens to show up. We have seen opossums, foxes, and raccoons.
Follow us on social media!
In case you were wondering…
Who eats all the food?
We do! We have breakfast, lunch or dinner on Saturday and Sunday afternoons A LOT because that is when I prepare and photograph the recipes for this blog. Occasionally I take some of the baked goods or treats to work, or share them with our neighbors.
Do you do anything to the food to make it more photogenic?
We absolutely do not! I prepare these dishes and then photograph them as fast as possible because this is literally what we are eating or drinking. I am very lucky that Lee doesn't complain about having to reheat a dish or eat it after it has sat around while I take pictures.
Is the calorie information accurate?
I didn't add nutrition facts to my recipes until about 6 years in so many of them don't have this information at all. I am trying to add it but it is a process. Some recipes may never include this because I use an automated calculator and it has a database that it pulls this data from so if an ingredient I use isn't in the database I have to add it manually. This is tedious and while I would like to do it I just don't have the time. So, because of the aforementioned automated calculator, I don't guarantee that this information is accurate for the type or brand of products you are using. I use it to give you (and me) a rough estimate of the nutritional information for each recipe that includes it. If this is something you need to monitor closely then I recommend calculating this yourself with a method you trust.