Healthy Blueberry Yogurt Smoothie is refreshing and delicious!
My Healthy Blueberry Yogurt Smoothie only requires five ingredients and is a great addition to a nutritious menu.
We eat a lot of blueberries and were looking for different ways to eat them.
And so I thought, why not put them into a yogurt based smoothie.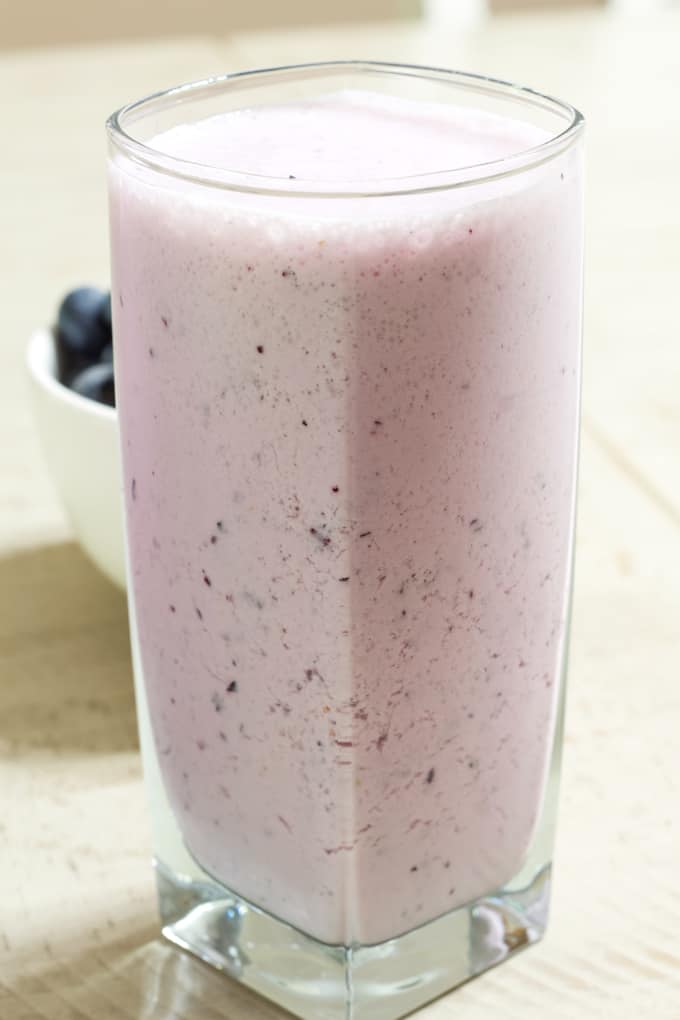 Since March 2021 Lee and I have drastically changed the way we eat, drink, sleep and exercise.
This has helped us to lose weight.
About 35 pounds for me and about 20 pounds for Lee, so far.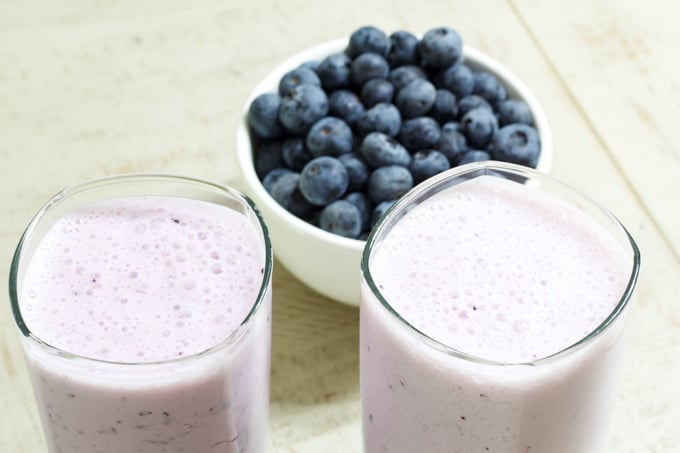 One of the changes I made was to add more fruit to our diet.
We had been eating just toast for breakfast. We top it with avocado, whipped cream cheese, and occasionally peanut butter.
I added blueberries and other fruits to our menu.
We each eat a half cup of blueberries every. single. morning.
This Healthy Blueberry Yogurt Smoothie uses 1 cup of blueberries and makes two servings, so it is an ideal substitute for our regular fruit.
We also have a mid-morning snack that consists of a serving of fruit and a reduced-fat cheese stick.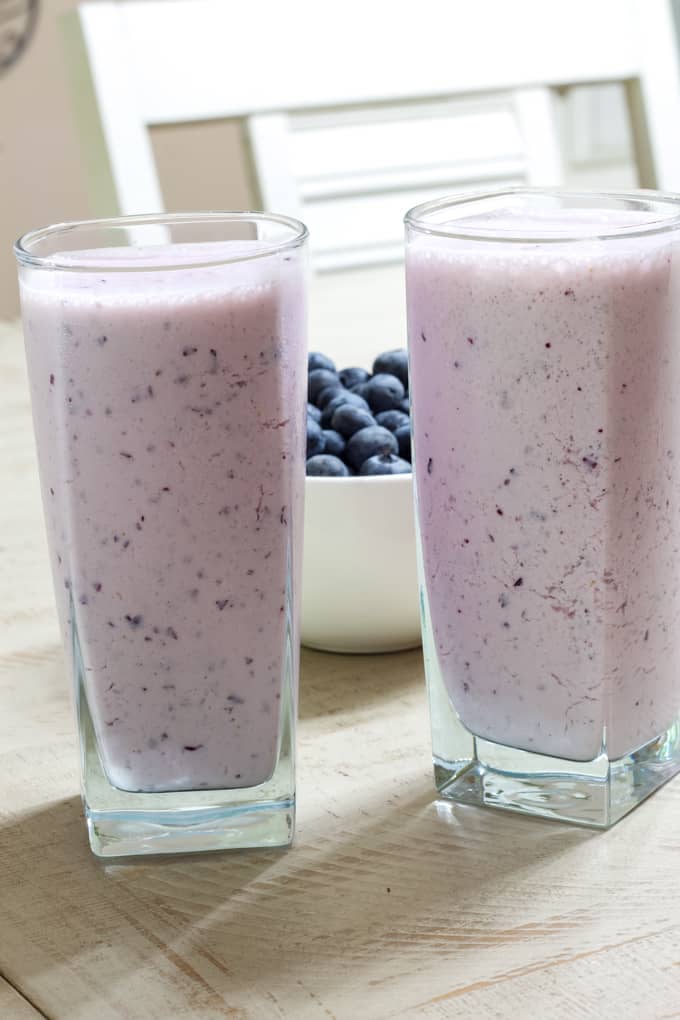 Follow us on social media!!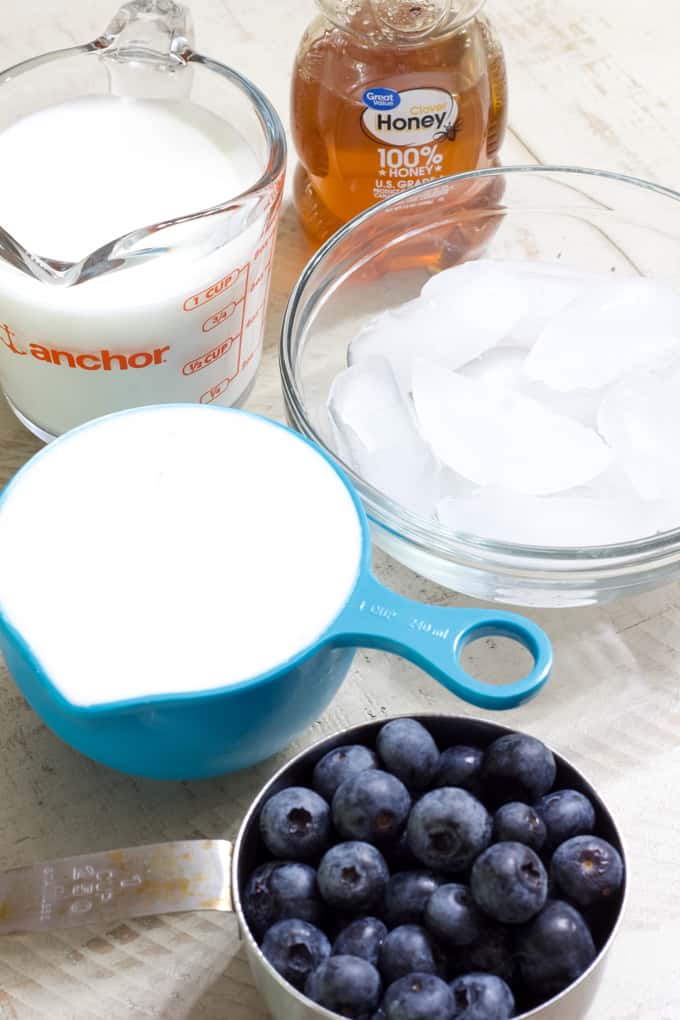 Healthy Blueberry Yogurt Smoothie is not a real thick smoothie making it ideal to drink in a short amount of time.
It is also perfect to take on-the-go!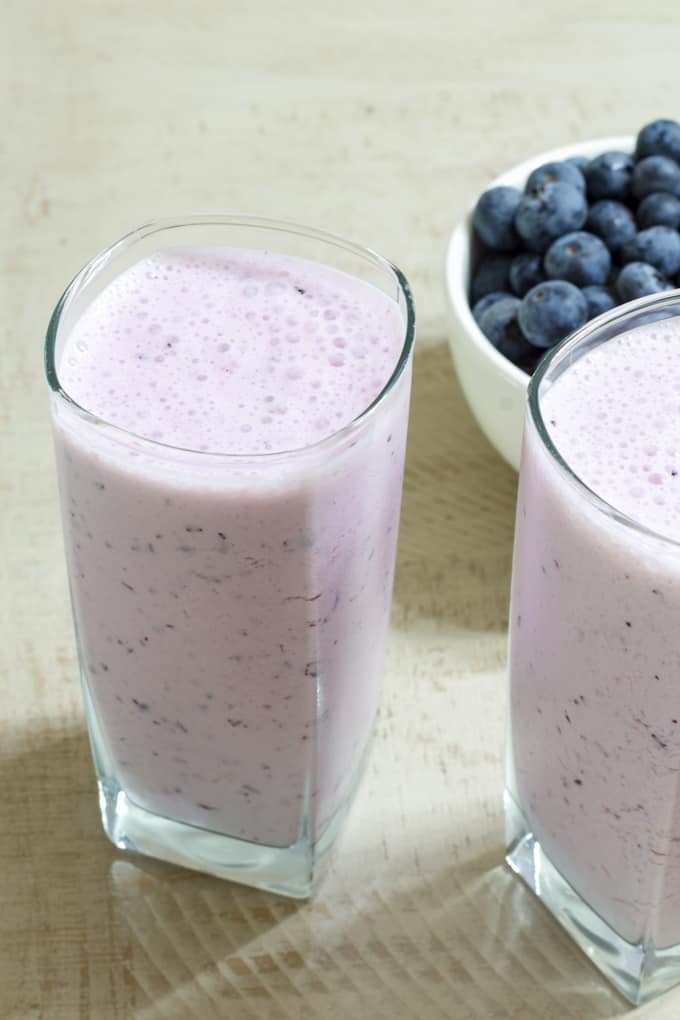 Blueberries are rich in Vitamin K.
According to WebMD, "Blueberries are one of the best natural sources of antioxidants.
While antioxidants aren't necessary for your body to function, they help protect your body from damage by free radicals.
Your cells produce free radicals as waste products, but these particles can go on to hurt other cells.
Eating blueberries regularly for just two weeks can help reduce damage to your cells by as much as 20%".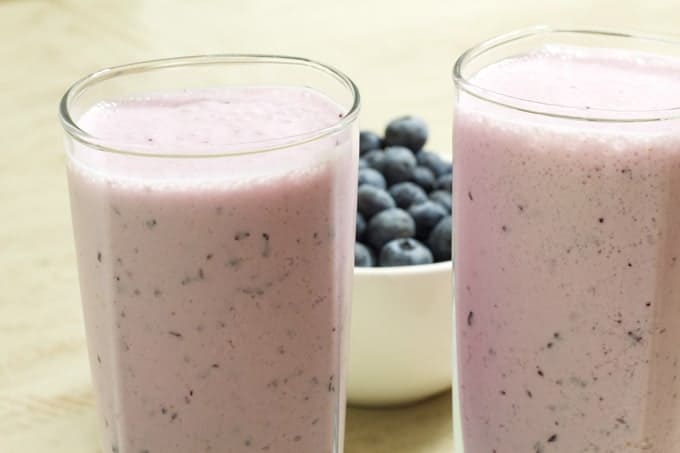 You might also like my Banana Cream Pie Smoothie or my Peach Strawberry Oatmeal Smoothie.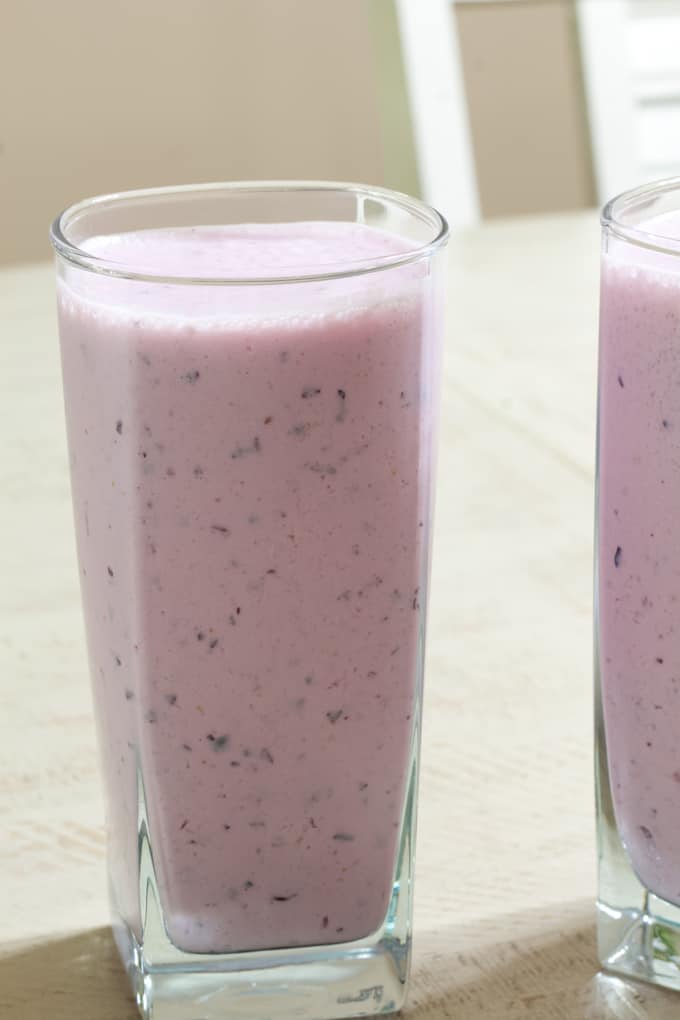 Follow us on social media!!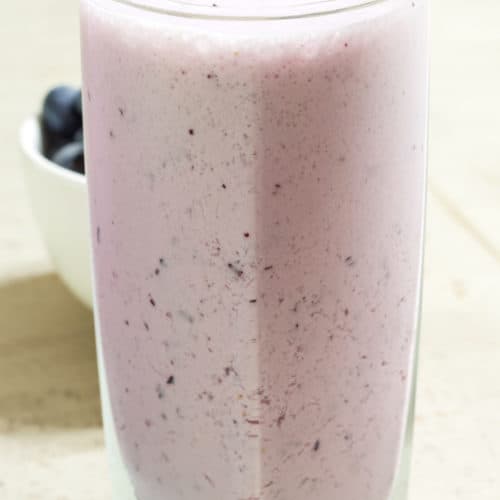 Healthy Blueberry Yogurt Smoothie
This five ingredient milk-based Healthy Blueberry Yogurt Smoothie features vanilla Greek yogurt and is as delicious as it is good for you!
Ingredients
1

cup

blueberries

1

cup

milk

1

cup

vanilla yogurt

1

cup

ice

1/2

tbsp

honey

optional
Instructions
Put everything in a bender and blend until the desired consistency.

Divide between 2 glasses.
Nutrition Facts
Calories:
248
kcal
|
Carbohydrates:
44
g
|
Protein:
10
g
|
Fat:
4
g
|
Saturated Fat:
2
g
|
Polyunsaturated Fat:
0.3
g
|
Monounsaturated Fat:
1
g
|
Cholesterol:
17
mg
|
Sodium:
124
mg
|
Potassium:
480
mg
|
Fiber:
2
g
|
Sugar:
41
g
|
Vitamin A:
252
IU
|
Vitamin C:
8
mg
|
Calcium:
345
mg
|
Iron:
0.3
mg
Recipe adapted from Ellie Kreiger and Food Network.