Moroccan Spice Blend is warm and pungent; great to use as a rub or in marinades, or to season soups, stews and tagines.
Do not be intimidated by this Moroccan Spice Blend! The spices I use to make this recipe can be bought for a reasonable price at stores like Walmart or Aldi.
You do not have to buy the expensive name brand or organic spices for this recipe.
The store or discount brand will work great.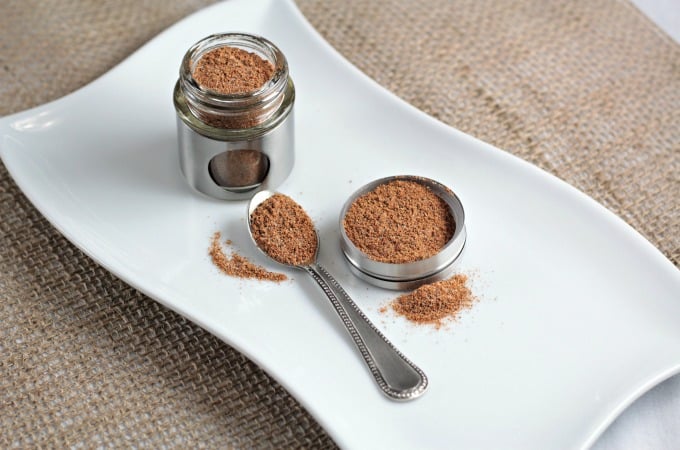 You are probably thinking, doesn't Martha Stewart say you have to buy "the very best" whatever.
We have found that the very best doesn't mean expensive.
I can take a bunch of generic and inexpensive products and make a dish that is delicious.
In fact, just as yummy as it would be if I had used all name brand products.
Actually, I like to think that I am a good enough cook that I can use almost any ingredients and end up with a delicious dish.
At least that is what my husband and children tell me. 😉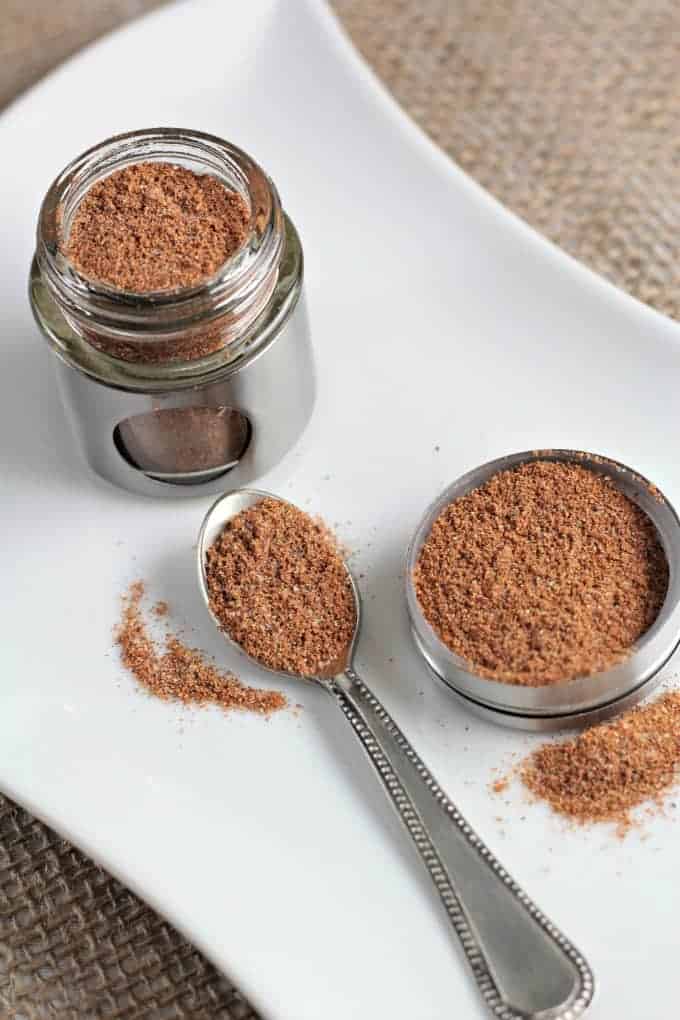 While researching what kind of spices to put into my own spice blend I ran across recipes with as many as 20 spices in them.
I chose to make mine using 10, and that includes the salt and pepper.
It seemed a little more doable for me.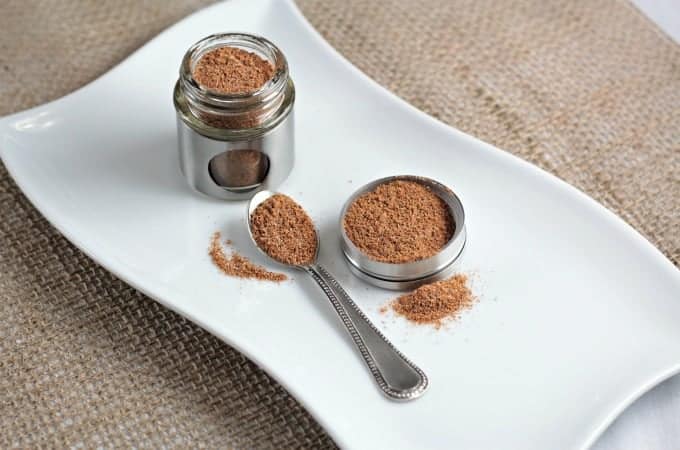 I had many of these spices on-hand already but I did have to buy the coriander.
It is one of the spices I have never cooked with.
The first time I ever ate Moroccan food was a Beef Tagine with Butternut Squash.
In fact, it is the dish that inspired my Skillet Beef Tagine with Spiralized Butternut Squash.
We love this dish so much that I vowed to make more with the same flavor profile.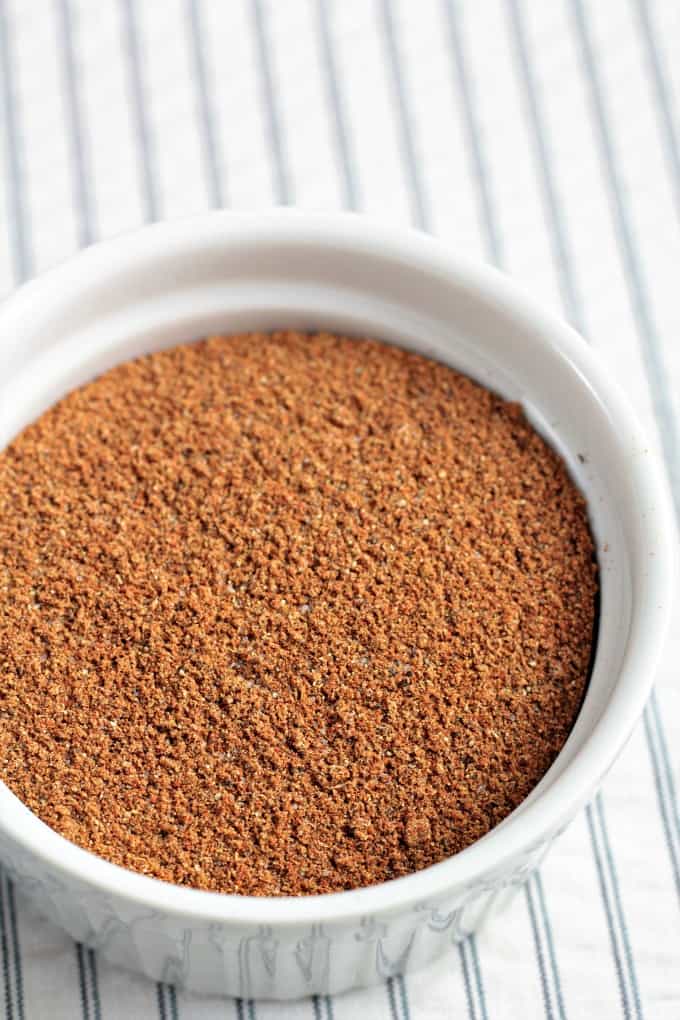 Moroccan Spice Blend can be used as a rub or in a marinade for meat.
It can also be used to season soups, veggies, couscous, or rice.
Check out Chowhound for some ideas on using this spice blend.
The spices in this mixture give dishes a warm and exotic flavor.
We also love the aroma that fills the house when I cook with it.
Moroccan Spice Blend
This spice blend is much like Ras El Hanout. It is pungent, warm and can be used for rubs, marinades, or to season stews and tajines.
Ingredients
1

tablespoon

paprika

1

tablespoon

ground cumin

1

tablespoon

ground ginger

1

tablespoon

salt

2

teaspoons

black pepper

1 1/2

teaspoons

ground cinnamon

1 1/2

teaspoons

allspice

1 1/2

teaspoons

cayenne pepper

1 1/2

teaspoons

coriander

3/4

teaspoon

ground cloves
Instructions
Mix all ingredients together in a small bowl.

Store in an air tight container.
Follow us on social media!!
Pin this image for later!!