Do you love Panera Turkey Avocado BLT? You can make these at home for a fraction of the price!
I like to take dishes that I get out and try to make them at home. Sometimes I even like my version better and this Panera Turkey Avocado BLT is one of those!
Making them at home is very easy and you can control the amount of money you spend (even at the grocery store) on the ingredients you use. Choose your favorite brand of deli meat, or buy what is currently on sale.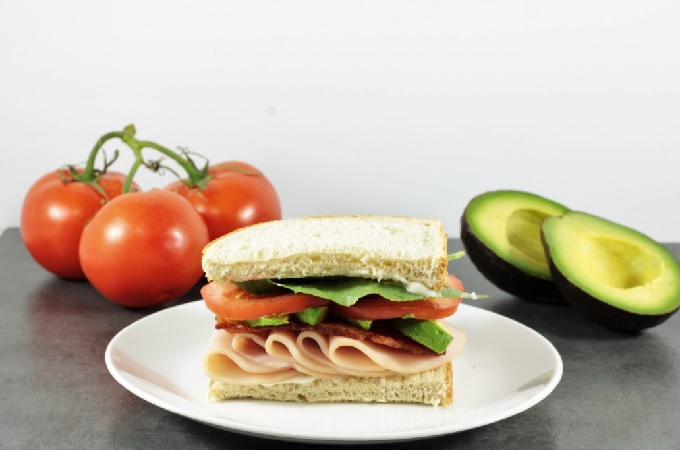 I actually used Great Value Sourdough Bread and it was very fresh, soft, and flavorful. If you don't want to use Great Value brand, or if it is not available at your local Walmart, you could look for Pepperidge Farms Sourdough Bread.
If you don't like sourdough bread you could use any bread. An oatmeal or whole wheat bread would also work great.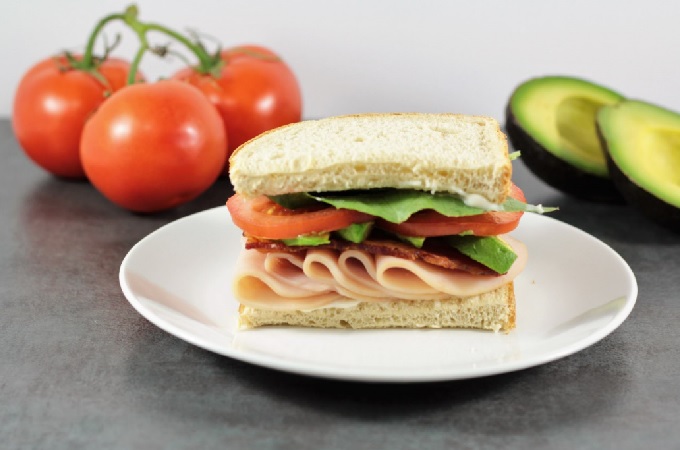 I used Hormel deli sliced turkey and Romaine lettuce. Green leaf lettuce would also be good, and if you prefer, iceberg lettuce would work.
Roasted turkey breast would also work great in this sandwich. When we are having sandwiches I like them to be easy so buying presliced ready to eat meat works best for us.
We eat half a sandwich with this Light & Creamy Potato Soup, this Garden Pasta Salad, or this Light Potato Salad. We tend to eat the soup in the cooler months, and the salads in the warmer months so we don't have to heat up the house too much.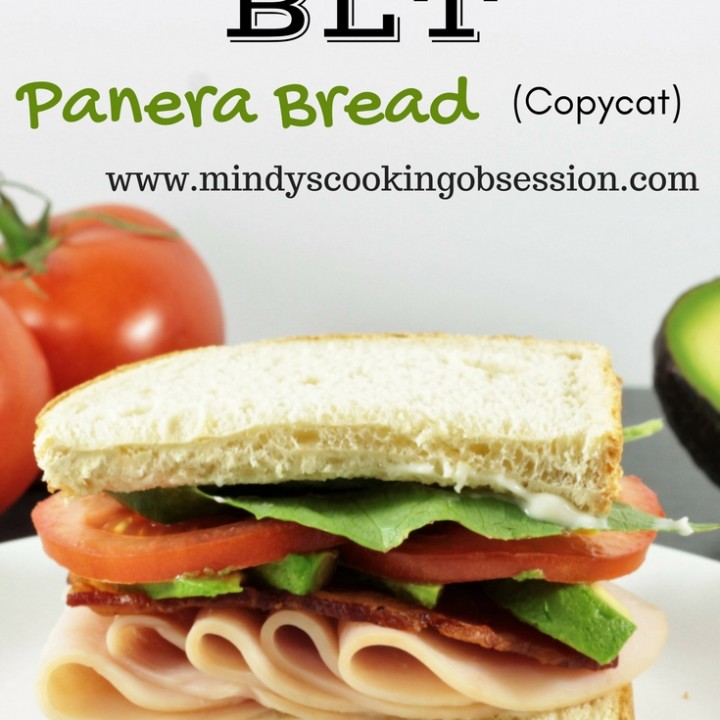 Panera Turkey Avocado BLT (Copycat)
Panera Turkey Avocado BLT features deli turkey, bacon, lettuce, tomato, and mayo on sourdough bread. It's so easy to make this restaurant classic at home!
Ingredients
4

slices of sourdough bread

mayonnaise with olive oil

20

pieces of deli sliced turkey

6

slices bacon, halved and cooked

2

avocados, sliced

8

slices tomato

4

leaves Romaine or green leaf lettuce
I earn a small commission from Instacart for qualifying purchases.
Instructions
Cut bread in half and put a generous amount of mayo on each piece.

For each half sandwich use 5 slices of turkey, 1 1/2 pieces of bacon, 1/2 of an avocado (about 4 slices), 2 slices of tomato, 1 lettuce leaf, and top with the other half of the bread.
Notes
This is an easy no cook recipe, feel free to use roast turkey breast if you prefer. 
Follow us on social media!!
Pin this image for later!!