Traditional Sausage Gravy perfect served over buttermilk biscuits.
This recipe for Sausage Gravy reminds me of when I was around 5-years-old and my grandfather took me to the local diner where we ate biscuits and gravy. We only did it a couple of times, but it is something I often think about when I eat this meal.
This gravy is even better than you can get out at restaurants because most, if not all, restaurants use the packaged kind. I think it is because the homemade kind won't stay good in a steam table for very long.
This gravy is great served over biscuits. You can buy them or you can make them. There is a great recipe for homemade buttermilk biscuits here.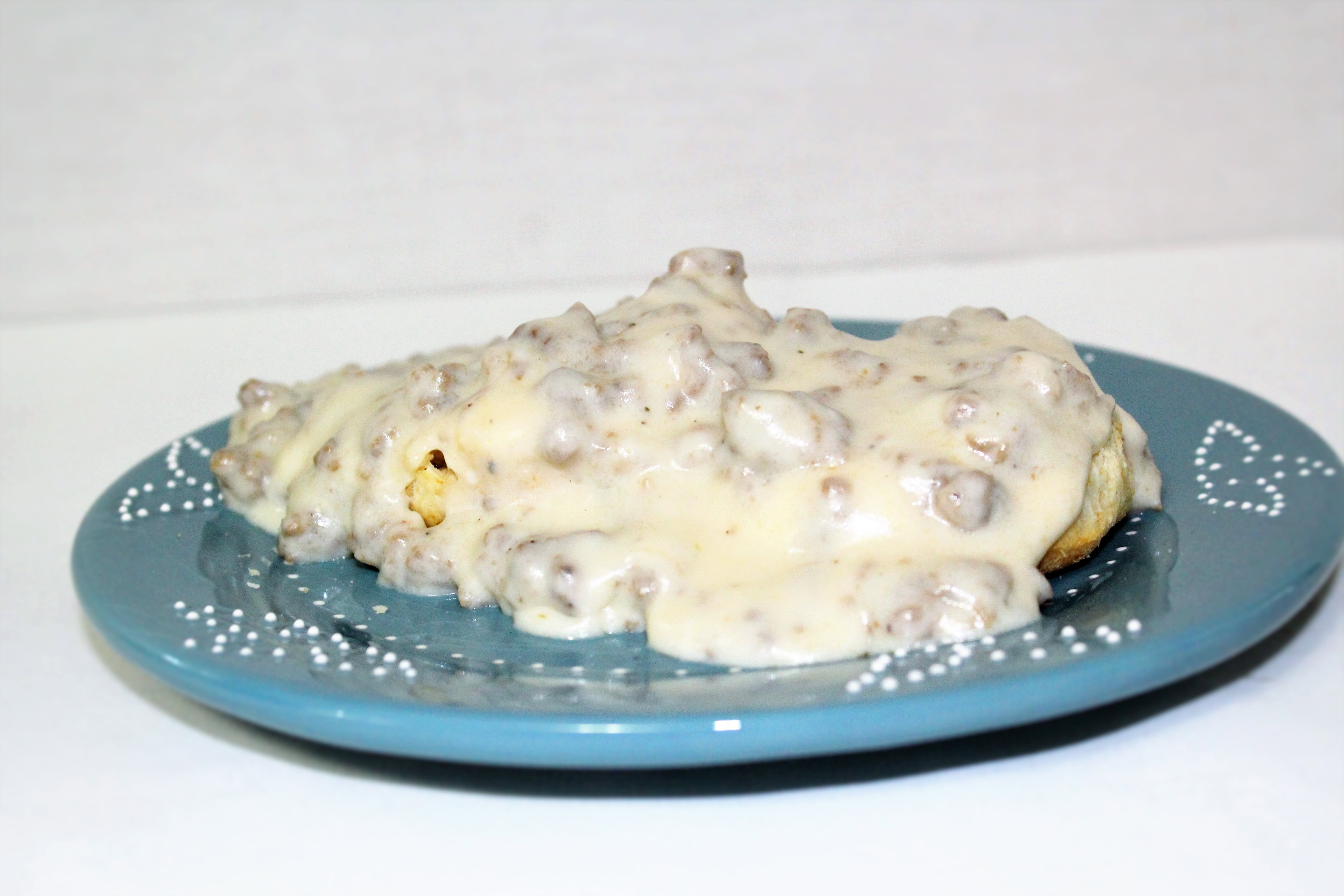 These are the ingredients you will need.
Sausage Gravy
A traditional stick-to-your-ribs country sausage gravy that is easy to make and only requires sausage, milk, flour, canola oil and a little salt and pepper.
Ingredients
1

lb

bulk breakfast sausage

canola oil

6

tablespoons

flour

3

cups

milk

salt to taste

pepper to taste
Instructions
Brown sausage in a large skillet over medium heat. After the sausage is browned remove and set aside.

Measure the grease leftover from the sausage and then add it back into the skillet, put enough canola oil into the pan to make 5 tablespoons of fat.

Over medium-high heat whisk in the flour and let it cook until bubbly, about one minute. Add the milk and let the mixture thicken, whisking constantly, about 5 minutes. Lower the heat to medium-low and add the sausage back in, salt and pepper to taste. Serve immediately.