Easy traditional Buttermilk Bisucits are flaky, soft and tender.
I am so excited because I finished my last final of the semester yesterday! This means that I have completed 87% of the courses required to earn an associates degree in accounting. I will finish up with 3 classes in the fall, and that's it. I have wanted to work in accounting since I was in my teens, but life happened and I have been a stay-at-home mom for the last 25 years. It is has been rewarding to raise my kids, but going back to work in a field I will like is also going to be rewarding. Earning a degree, even if it is only an associate's, is also an accomplishment for me that I will be very proud of.
Today's recipe is for buttermilk biscuits. I got this recipe from my Better Homes and Gardens New Cookbook. It is very simple and fast. I really like the texture of homemade biscuits as opposed to the kind you can buy in a tube. Those work in a pinch, but it is really simple to make your own. When it comes to baking it doesn't really take that much extra time to gather and mix the ingredients.
These would be great with butter and/or your favorite jam. They would also be great smothered with sausage gravy, there is a great recipe for that here.
These are the ingredients needed.
The dry ingredients with the shortening cut in.
After I have added the buttermilk.
Ready to be made into biscuits .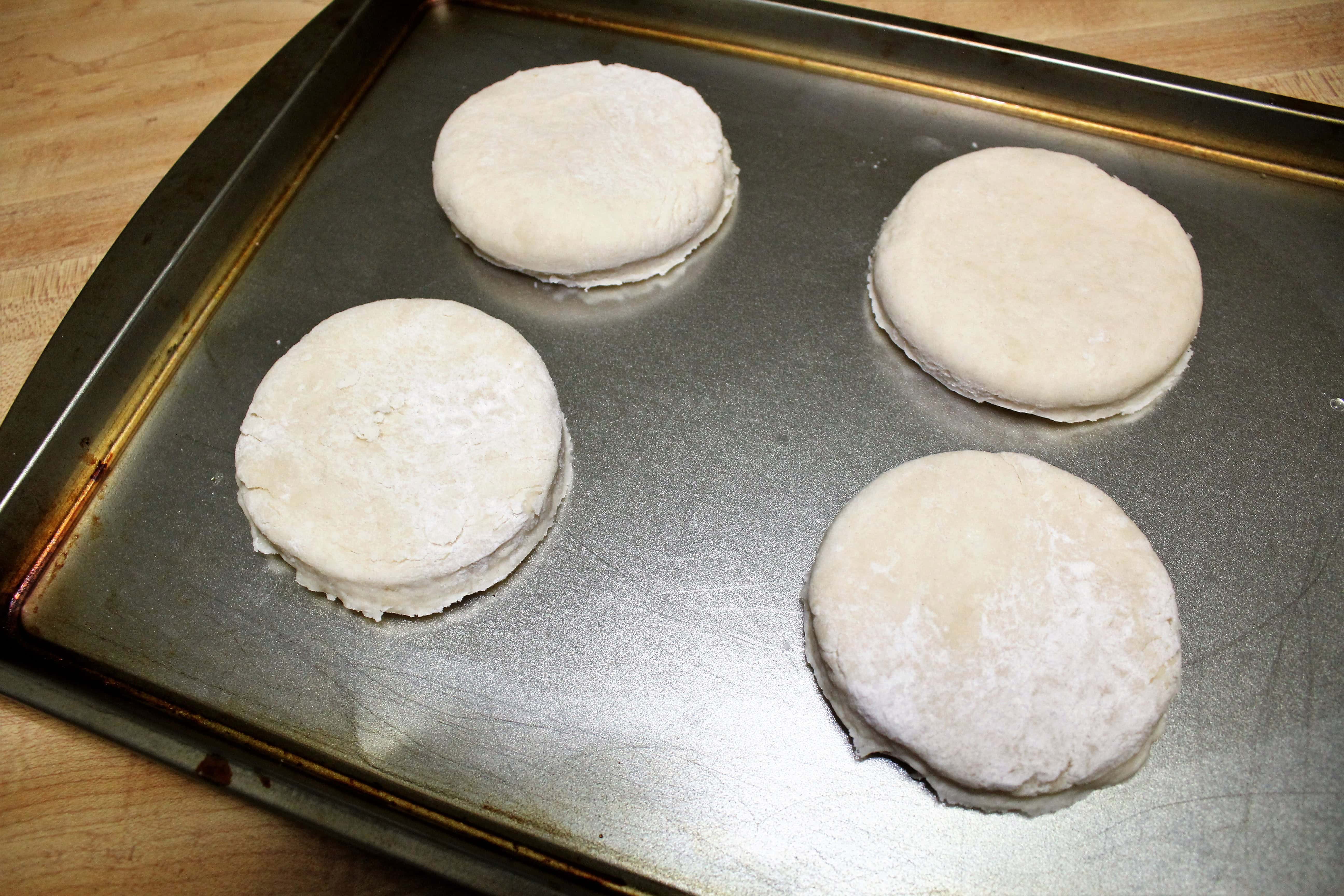 Ready to be baked.
Buttermilk Biscuits
Traditional Buttermilk Biscuits made with shortening, flour, buttermilk, baking powder and baking soda resulting in tender flaky busciuts.
Ingredients
2

cups

flour

1

tablespoon

baking powder

1/4

teaspoon

baking soda

1/4

teaspoon

salt

1/3

cup

shortening

3/4

cup

buttermilk
I earn a small commission from Instacart for qualifying purchases.
Instructions
Preheat oven to 450°.

Stir the flour, baking powder and baking soda together in a medium bowl. Cut the shortening into the flour mixture with a pastry blender or with two butter knives (hold one in each hand and move them in a criss-cross pattern, starting at the opposites sides of the bowl), until the mixture looks like coarse crumbs. Make a well in the center of the flour mixture and add the buttermilk all at once, stir with a fork until moistened. Do not over-mix.

Turn the dough out onto a lightly floured surface and knead gently for 10-12 turns until nearly smooth. Pat or roll dough until it is about 1/2" thick, cut into rounds with a three inch biscuit cutter, or something from your kitchen that is about the right size. (I used a glass dipped in flour.)

Place biscuits onto an ungreased baking sheet and bake for 11-13 minutes. Serve immediately.
Follow us on social media!!
Pin this image for later!!