This shop has been compensated by Collective Bias, Inc. and its advertiser. All opinions are mine alone. #CampbellsShortcutMeals #CollectiveBias.
Chicken Calzones are quick and easy – the perfect meal for busy evenings!
Back-to-school time is very busy for us. We have open house, enrollment, extra-curricular meetings, and lots of shopping. Our local Walmart has all the Campbell Soup Company products we need to make these quick and easy Chicken Calzones.
You can also shop for Campbell Soup Company products from this page (how cool is that?!), just hover over the photo below and click through to Walmart!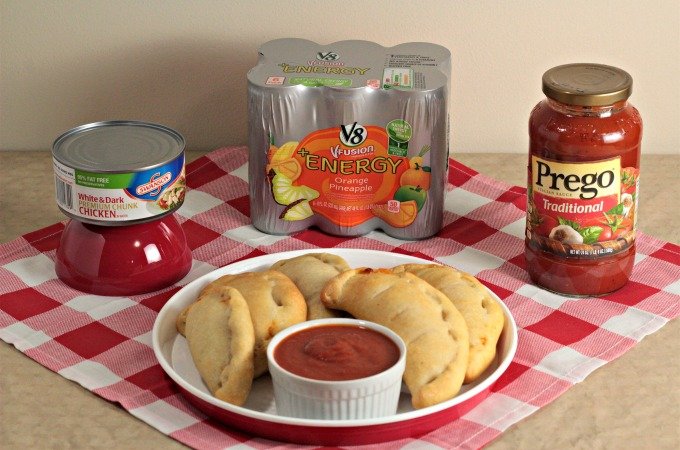 My baby is going to be a junior in high school this year. I can't believe I only have two more years of back-to-school preparations for my kids! It seems like only yesterday we were taking them to preschool.
My oldest, Jennifer, was so tiny that all the other kids towered over her. My youngest, Kimberly, was at least a head taller than all the other kids. The feelings we had as parents were the same with both kids though. We were happy they had reached such a milestone in their lives, but so nervous for them to go out into the world without us.
In case you are curious, Jennifer is just barely 5′ and Kimberly is about 5'5″. She is just average height now; we thought that she would end up being taller. It makes sense though since her dad is 5'10" and I am only 5'1″.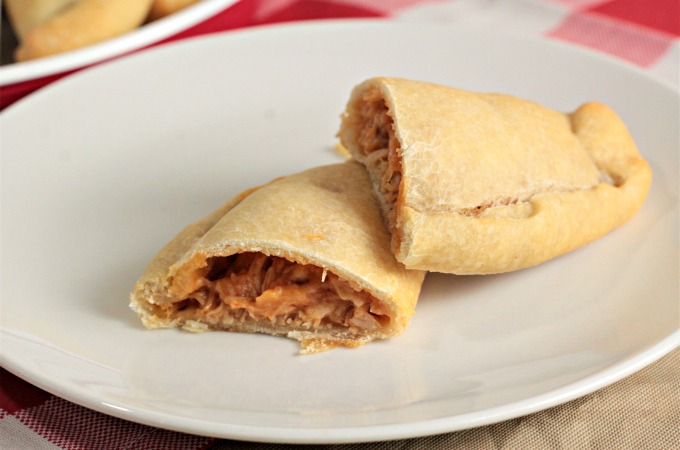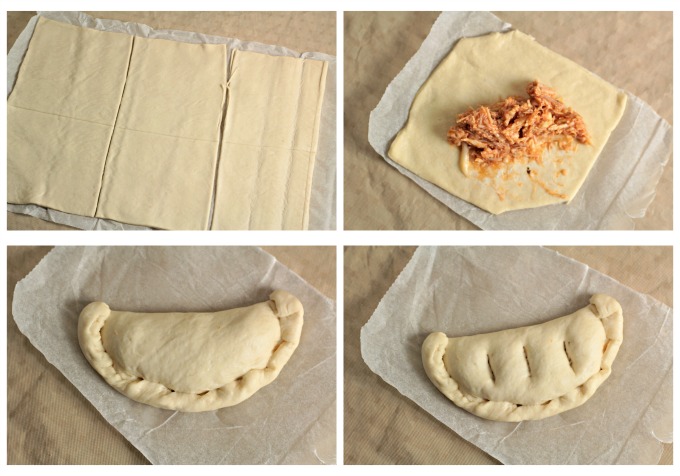 So, about these Chicken Calzones…
I am all about getting dinner on the table quickly on those evenings that we have to go to school meetings. This is true for back-to-school, or any time of the year. We usually only have a small window of time between my husband getting home from work and time to head out the door.
I am always looking for quick meal ideas that are easy, and don't require a ton of clean up. We always do the dinner dishes right after dinner, so I have to take clean up time into consideration when I am coming up with ways to speed up mealtimes.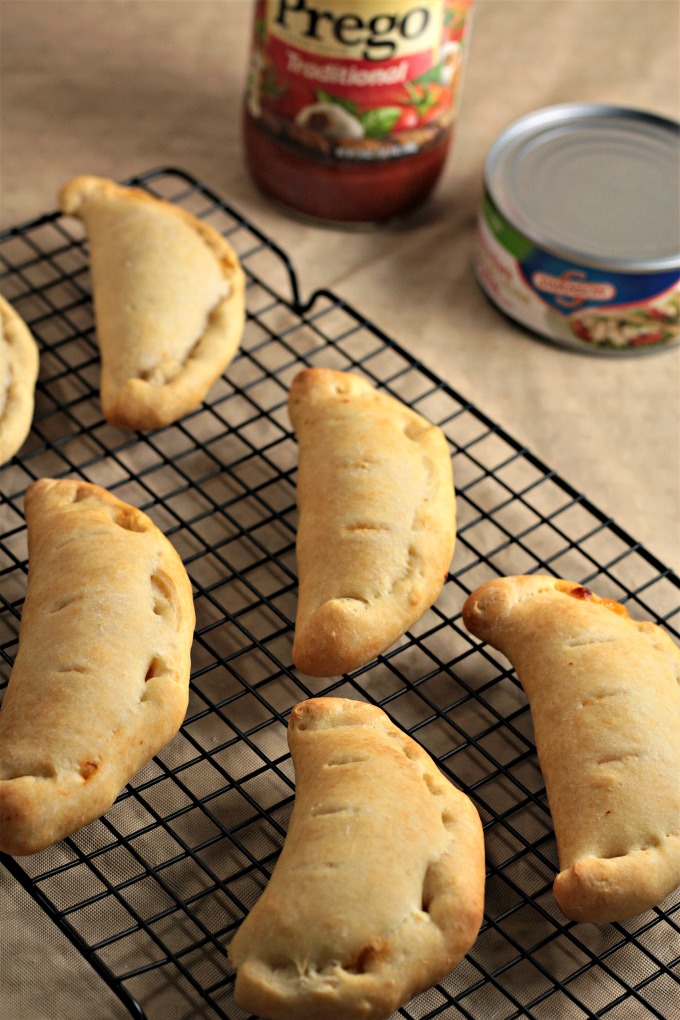 For this recipe, I chose to use Swanson® Premium Chicken, it's precooked and low-fat, making it a great choice. I chose to use Prego® Italian Sauce because the rich flavor makes my calzones taste homemade and the thickness of the sauce is perfect. Premade crust also helps me get this on the table fast.
We like to serve this dish with V8+Energy® to help keep us running. Helpful hint: the V8+Energy® comes in many yummy flavor combos and can be found on the juice aisle.
With only 5 ingredients, and lots of help from Campbell Soup Company and Walmart, these Chicken Calzones are a winner.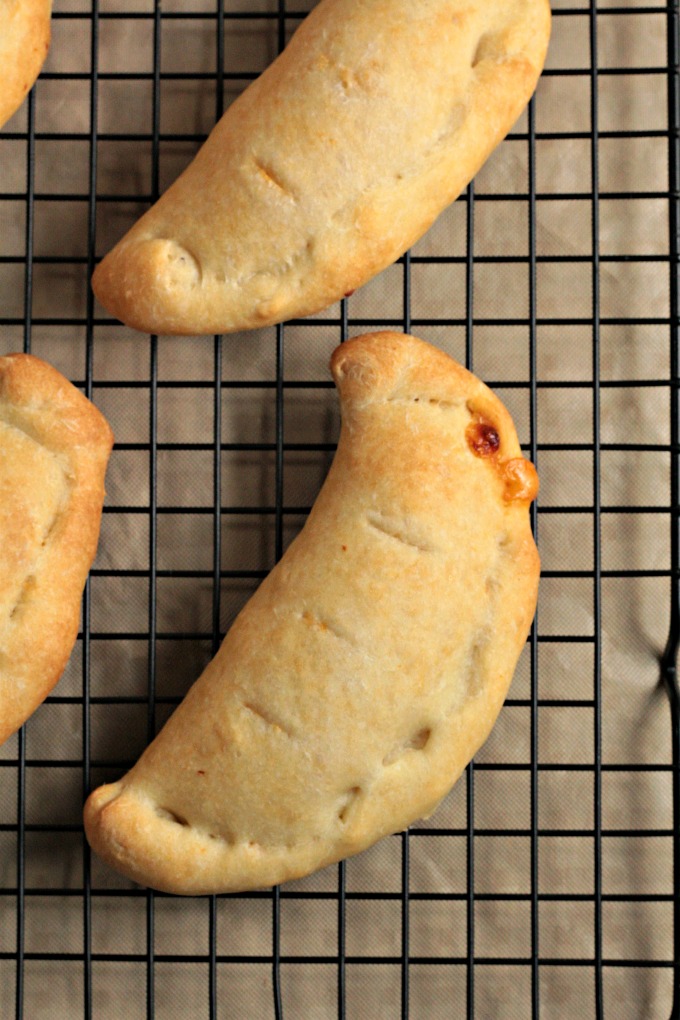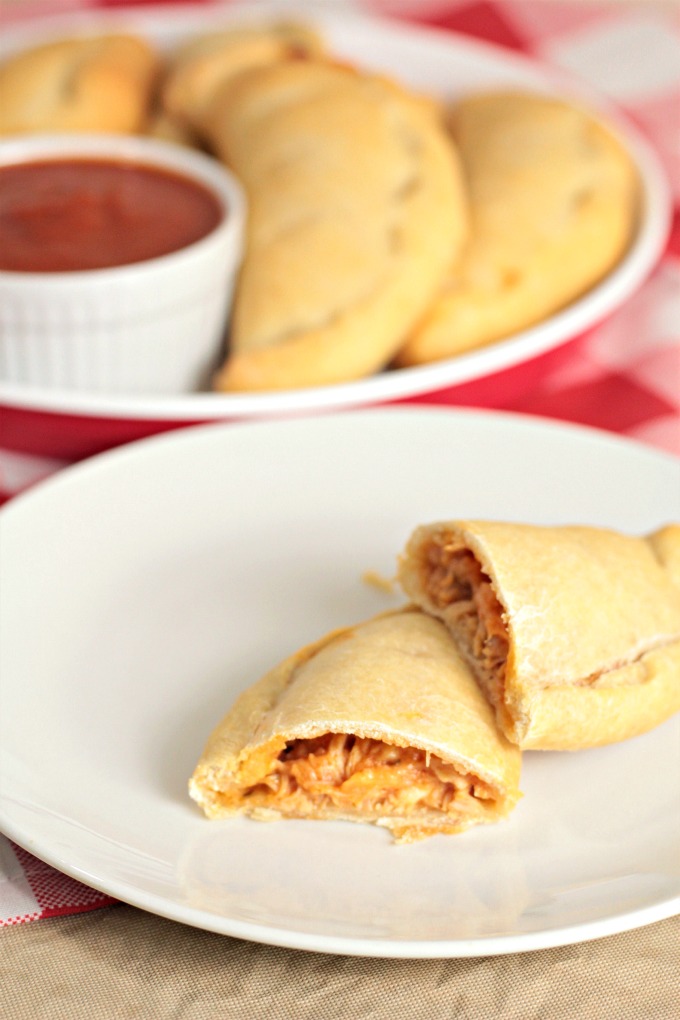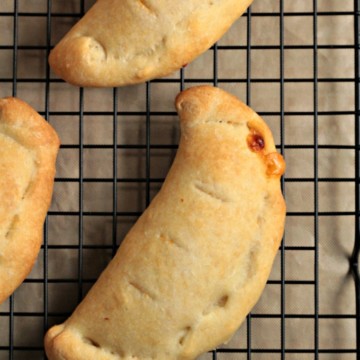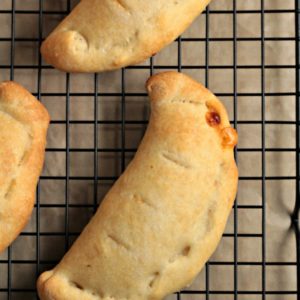 Chicken Calzones
Chicken Calzones feature canned chicken, jar sauce, and Parmesan and mozzarella cheeses inside premade pizza crust to make a delicious and easy meal.
Ingredients
1

premade rectangular pizza crust

10" X 14"ish

1

can Swanson ® Premium Chicken

9.75 ounces

1/4

cup

Prego ® Italian Sauce

+ additional for serving

1/4

cup

grated mozzarella cheese

2

tablespoons

grated Parmesan cheese

Cooking spray
I earn a small commission from Instacart for qualifying purchases.
Instructions
Preheat oven to 400°. Coat baking sheet(s) with cooking spray.

Drain chicken. Mix chicken, sauce, and cheeses in a small bowl.

Cut pizza crust into 6 pieces, in the middle on the short side, then cut into thirds on the long side.

Cut two corners off each piece of pizza crust on opposite corners, divide filling between pieces of dough, spread the filling lengthwise from uncut end to uncut end. Fold dough over filling putting the cut pieces together. Starting at one corner fold dough over in a rolling motion towards the other end.

Bake 18-22 minutes or until golden. Let sit 5 minutes, serve with additional sauce for dipping.
Notes
See photos above for how to cut pizza crust. These are extremely hot, even after sitting 5 minutes. We ate them with room temperature sauce, instead of warming it.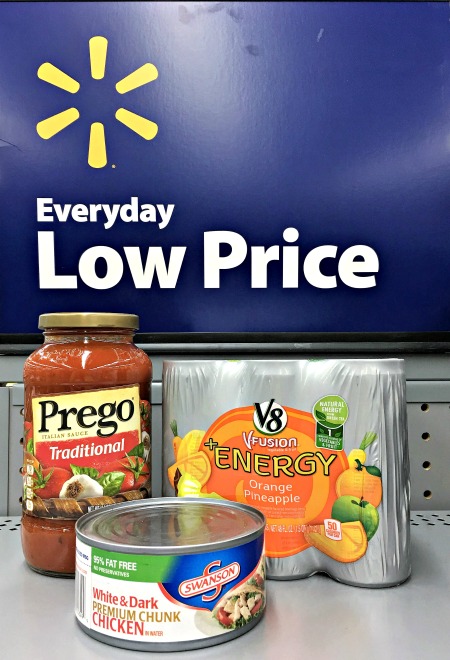 Follow us on social media!!
Pin this image for later!!