I found this recipe for Olive Garden Creamy Italian Dressing on several websites. There were slight differences in the recipes, but they were all pretty much the same.
I went from blog to blog to blog,and about 5 blogs later, I ended up on the one that I think had it first. Barenaked Chef said so… had the earliest date, so that is the blog I am crediting.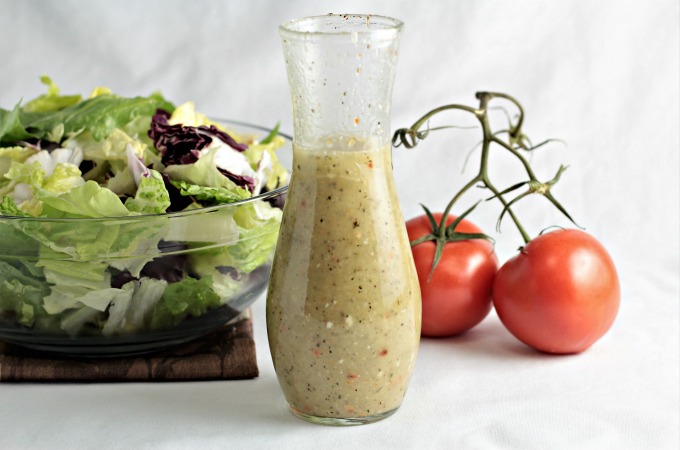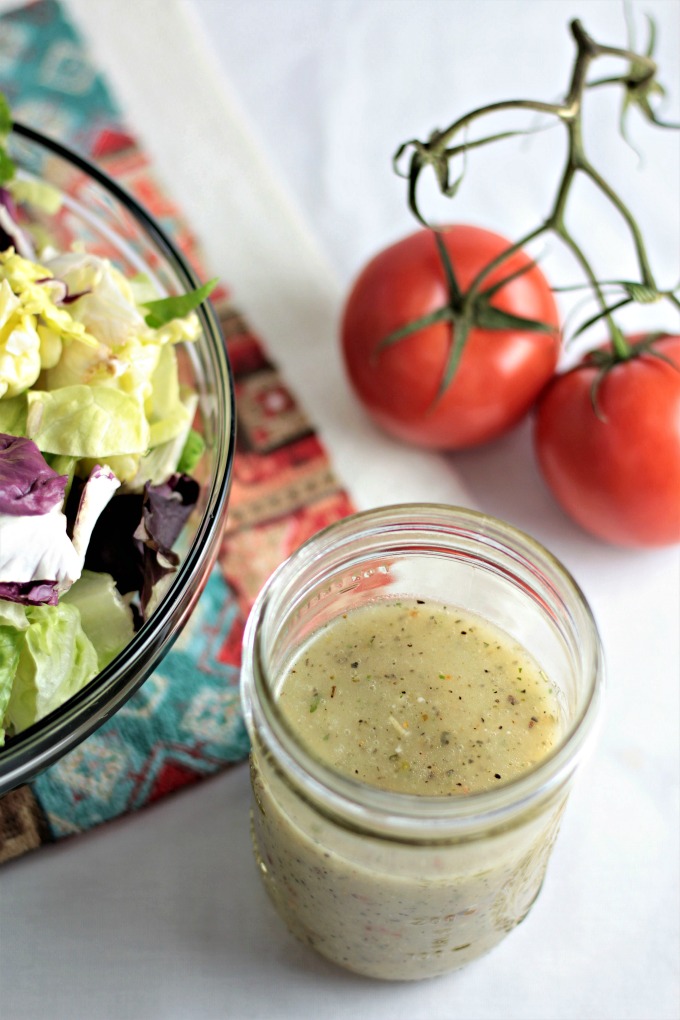 We rarely eat out at places like Olive Garden, because I can't justify spending so much money for a meal that I can make at home for a fraction of the cost.
Before I learned to cook, going out was more of a treat because we could eat a good meal at a fair price. It wasn't something that I could make at home because my cooking skills were limited. (It has been a while since that has been the case.)
We would go out and spend a ton of money, and when we got done eating Lee usually says something like, "I like yours better", or "you could have made that", or "that just wasn't very good".
So we eat fast food once a week or so, and save the expensive meals for my birthday, Mother's Day, or our anniversary. We only go out to full service restaurants for special occassions.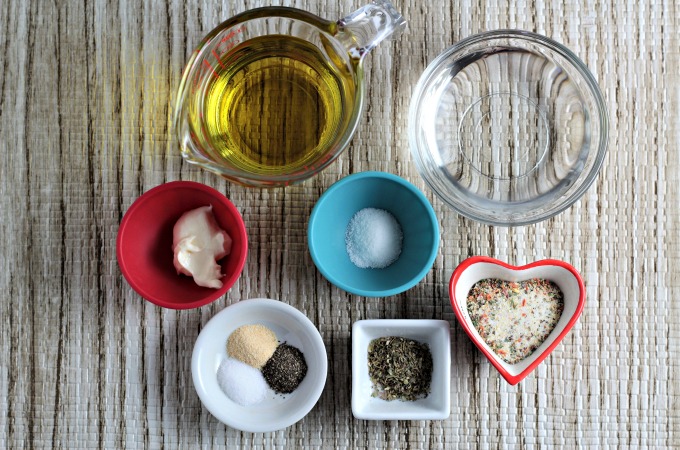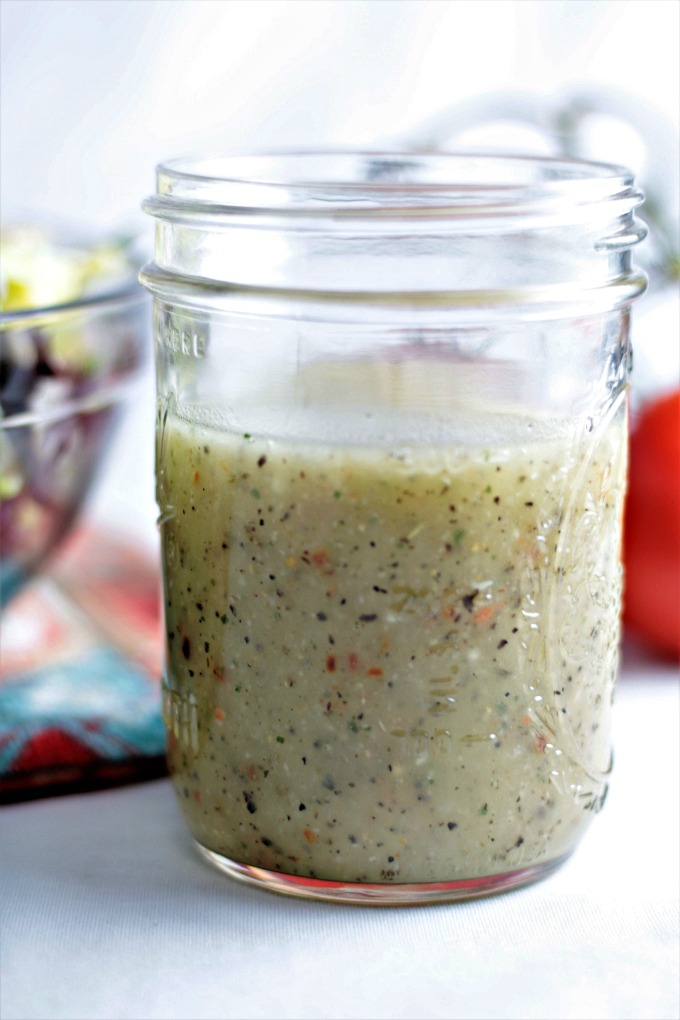 So, I like to make recipes like this Olive Garden Creamy Italian Dressing. This way we get to eat foods we love, at a fraction of the price.
Some of the recipes I like to tweak to our taste. I can always find a recipe somewhere on the internet to at least give me a place to start.
I love the internet! Some people complain about it, but for me, the good outweighs the bad, by a lot!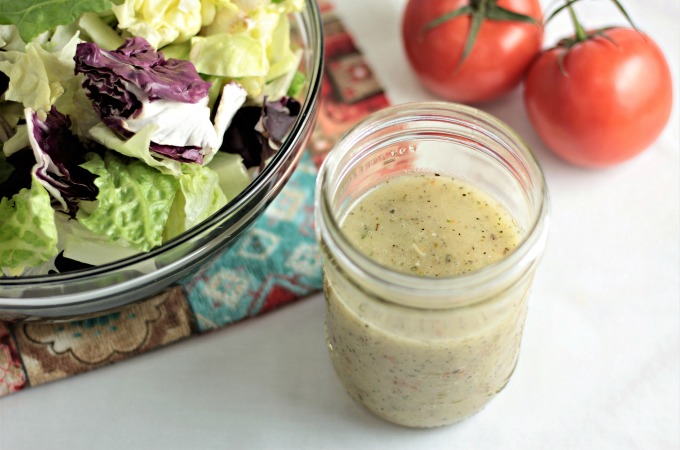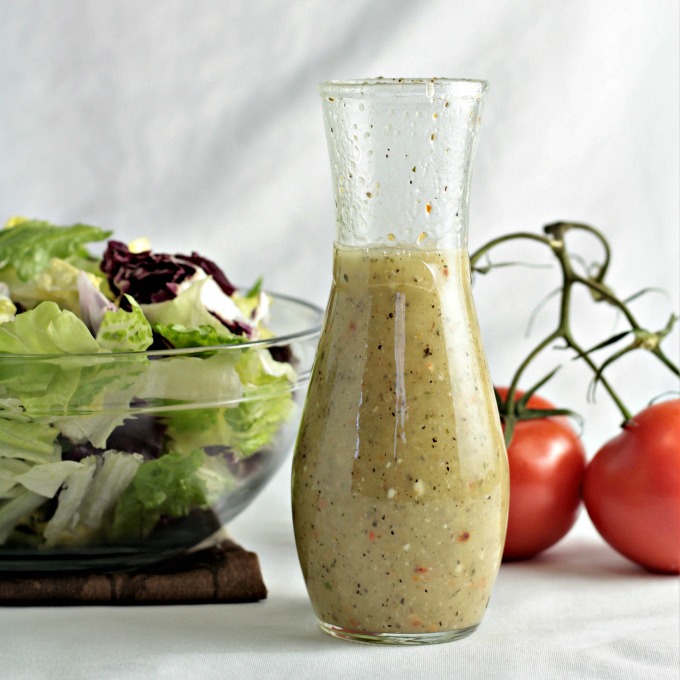 This Olive Garden Creamy Italian Dressing goes great on the Italian Style Salad.
I also make an Avocado Lime Ranch Dressing that is easy and yummy.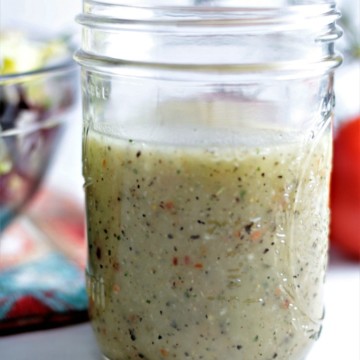 Olive Garden Creamy Italian Dressing (copycat)
Olive Garden Creamy Italian Dressing (copycat) transforms store bought salad dressing into a creamy and tangy dressing like the popular restaurant.
Ingredients
1

packet Italian dressing mix

.7 ounces

3/4

cup

olive oil

1/4

cup

+ 2 tablespoons white vinegar

2

tablespoons

water

1/2

tablespoon

mayonnaise

1/2

teaspoon

Italian seasoning

1/2

teaspoon

sugar

1/4

teaspoon

salt

1/4

teaspoon

pepper

1/4

teaspoon

garlic powder
I earn a small commission from Instacart for qualifying purchases.
Instructions
Put all ingredients into a jar or cruet with a tight lid and shake until well combined. Or mix ingredients together in a medium bowl with a whisk.

Serve on salads, sandwiches, fresh veggies, etc.
Notes
Dressing will settle in the refrigerator, shake well before using. Can be stored in the refrigerator for up to 4 weeks in a sealed container.
This recipe makes about 1 1/2 cups of dressing.
Adapted from Barenaked Chef Said So.
Follow us on social media!!
Pin this image for later!!