Pepperoni Pizza Egg Rolls are a fun and easy appetizer or snack. They are sure to be a hit with not only kids, but adults too.
These Pepperoni Pizza Egg Rolls were a huge hit with my teenage daughter and her friends. We made 20 of them and they were gone in no time.
They are super quick and easy, so it would be easy to make enough of these to serve at a party. If you are not a fan of pepperoni these are great with just the cheese and Italian seasoning.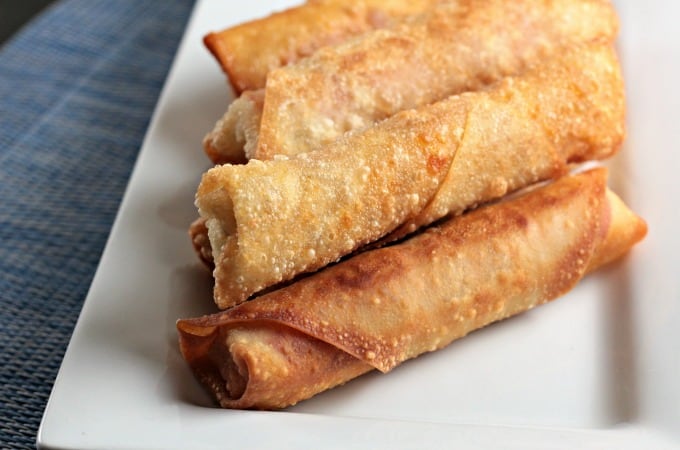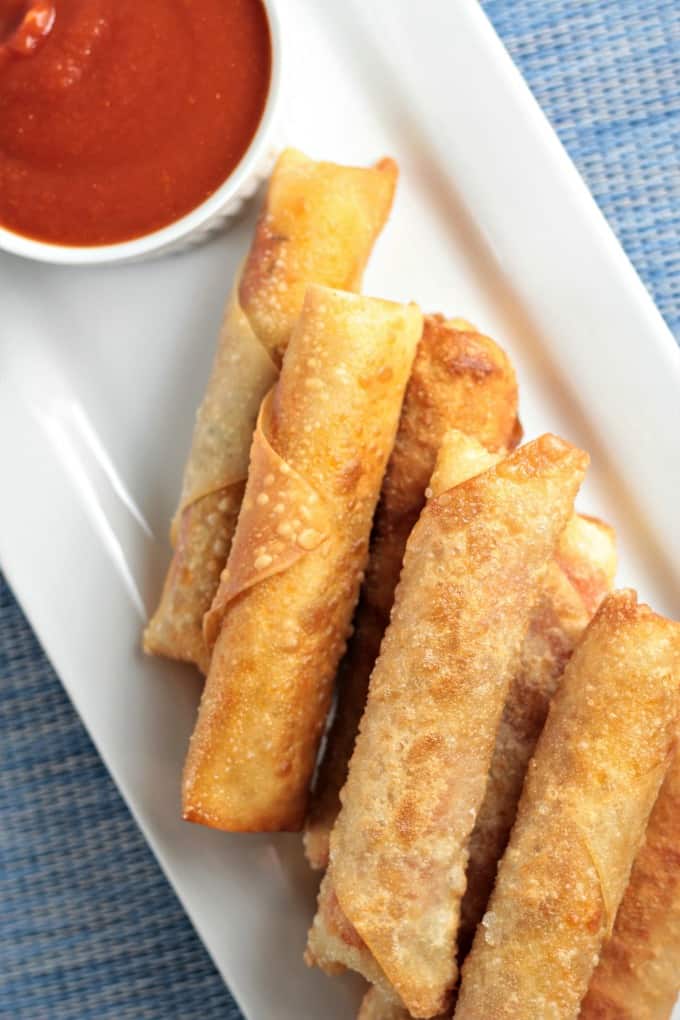 We have only made savory versions of egg rolls, like these Baked Cheeseburger Egg Rolls, but I am going to make some sweet versions too.
The baked version are a bit healthier because, as the name implies, they are baked and not fried.
I can think of many fruit or cheesecake type fillings that I know would be delicious.
I have said many times that dessert is my weakness, so I am looking forward to being able to whip up a quick and easy dessert using egg roll wrappers.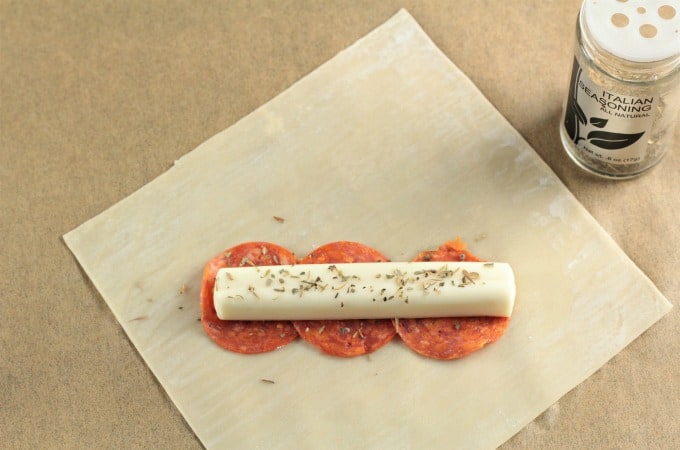 When deciding what kind of oil to use for deep-frying, there are a few things to consider. A healthier oil would be better.
And you have to make sure you are using an oil with a high smoke point. There is a great article at livestrong.com and another one at zliving.com that explain what kind of oils to use.
Remember when you deep fry safety is key. Taste Of Home has some great tips for deep-frying safely and efficiently. Check it out!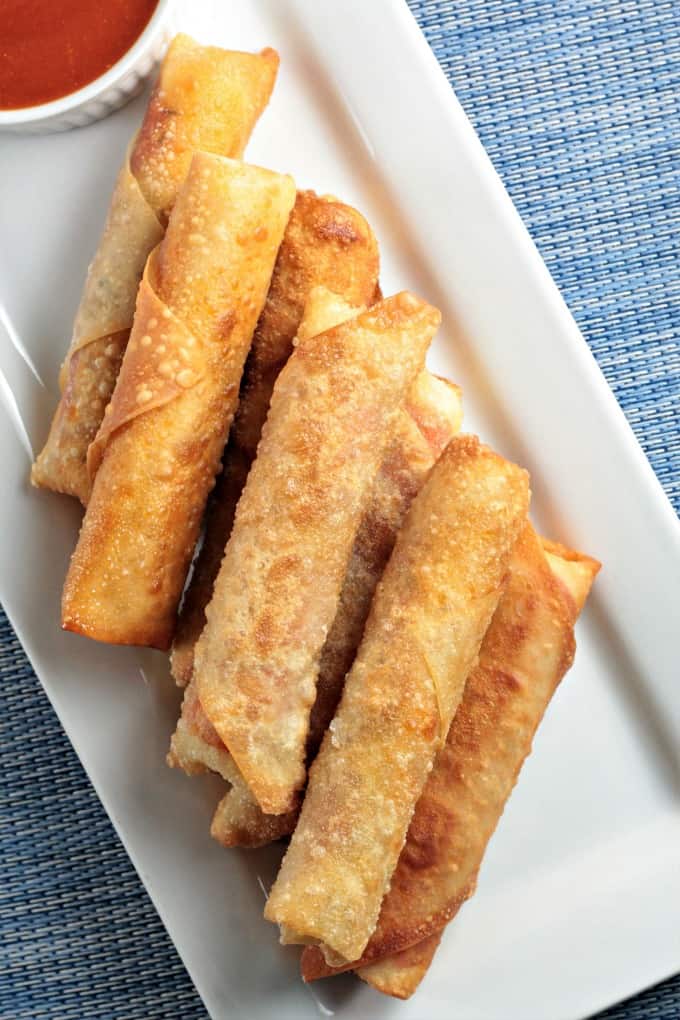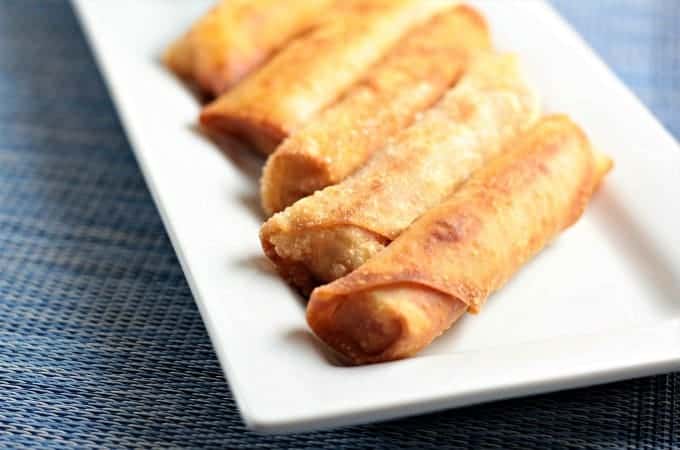 We like to dunk our Pepperoni Cheese Pizza Egg Rolls in marinara or pizza sauce. We just use whatever we happen to have leftover from a previous use.
Looking for some other pizza recipes? Check out this Pepperoni Stuffed Pizza Bread or this Super Easy Taco Pizza, they are yummy!
Pepperoni Pizza Egg Rolls
Pepperoni Pizza Egg Rolls feature mozzarella string cheese, sliced pepperoni and Italian seasoning wrapped in an egg roll wrapper and the deep fried to perfection.
Ingredients
20

egg roll wrappers

20

mozzarella sticks

60

pepperoni slices

Italian seasoning

Oil for frying

Pizza or marinara sauce for dipping
Instructions
Place 3 slices of pepperoni diagonally on each egg roll wrapper. Place a stick of string cheese on top of the pepperoni and sprinkle with Italian seasoning. Fold the ends over and roll (see photo above for how to roll). Seal the open corner with water (I use my finger) and roll up completely.

Heat a 1/4" of oil in a heavy skillet to about 350°. Cook for 1-2 minutes per side. Drain on paper towels. Do not overcrowd the pan. Serve with marinara or pizza sauce.
Follow us on social media!!
Pin this image for later!