Super Easy Pan Fried Fresh Brussels Sprouts: a healthy and quick side dish!
So, my kids won't touch Brussels sprouts with a ten foot pole. They are one of Lee's favorite vegetables (really!). So these Super Easy Pan Fried Fresh Brussels Sprouts make him and me happy, (sorry kids).
My happiness stems form the fact that they are so easy to make. I mean, I like them but they aren't a favorite (as far as taste).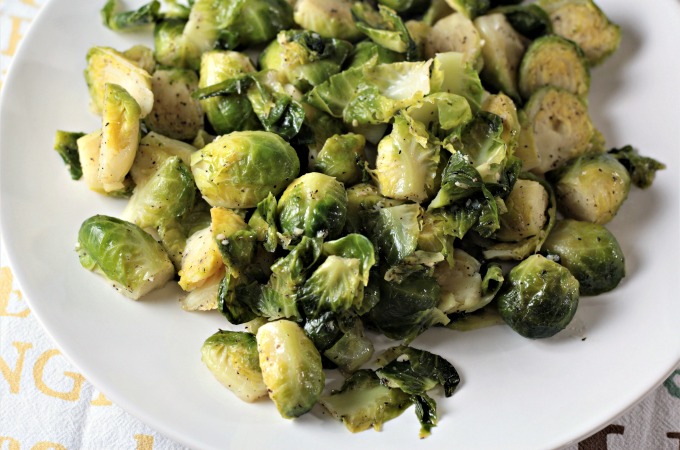 Did you know that Brussels Sprouts grow on long stalks? Most stores sell them in packages already taken off the stalks, but my local Dillon's had them still on the stalk.
I thought it was neat to see them that way because it gave me a better idea of how they grow. So I thought I would share a picture of them with you.
The photo below is a stock photo I found on a free photo-sharing website, I didn't take it myself.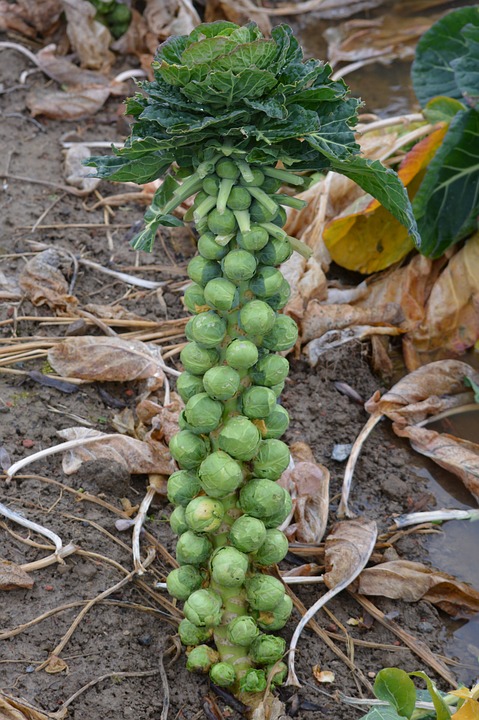 Apparently, you can eat the leaves at the top of the stalk too. You just prepare them in the same manner you would kale or collard greens.
According to Kitchn, "Brussels sprouts are named after the fact that they were cultivated in Belgium in the 16th century.
Knowing this little fact will also help you remember that it's Brussels sprouts, not Brussel sprouts, and it's Brussels sprouts even if you're only referring to one sprout". I thought it was interesting, so I thought I would share.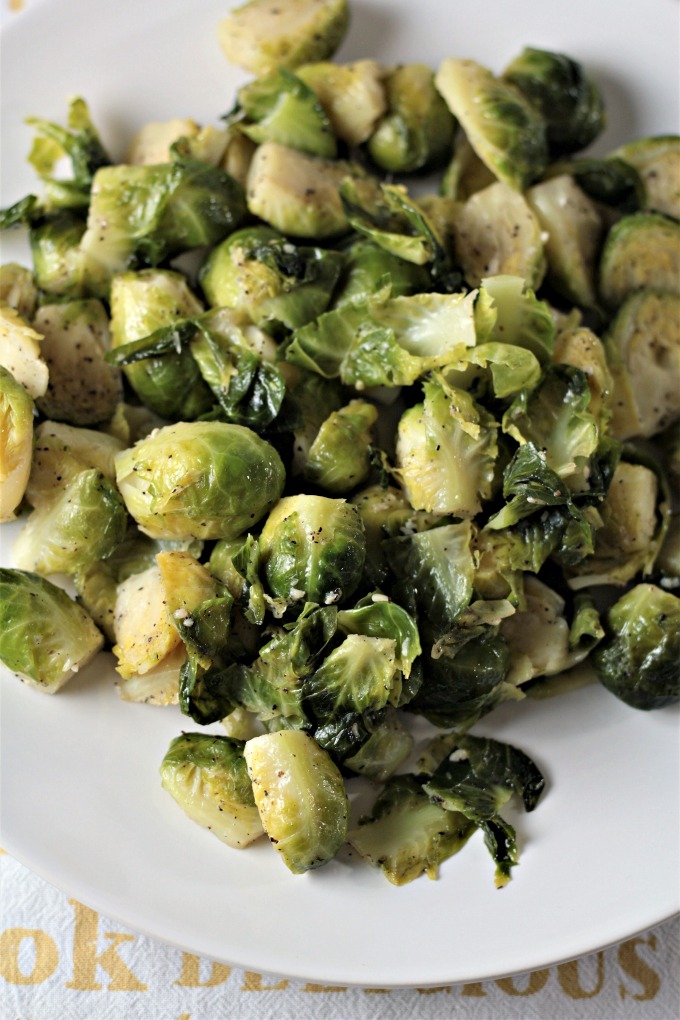 This recipe for Super Easy Pan Fried Fresh Brussels Sprouts is exactly like my recipe for Super easy Pan Fried Fresh Green Beans, that is very popular.
It is the very same method with the same ingredients, except I swapped the green beans for Brussels sprouts, of course.
This is a simple, quick and easy recipe that allows the vegetable to be the star of the show. I find that the dishes Lee and I love the most are these kind of dishes.
I mean really, you can't go wrong with a dish that only requires minimal ingredients, time and effort, right?!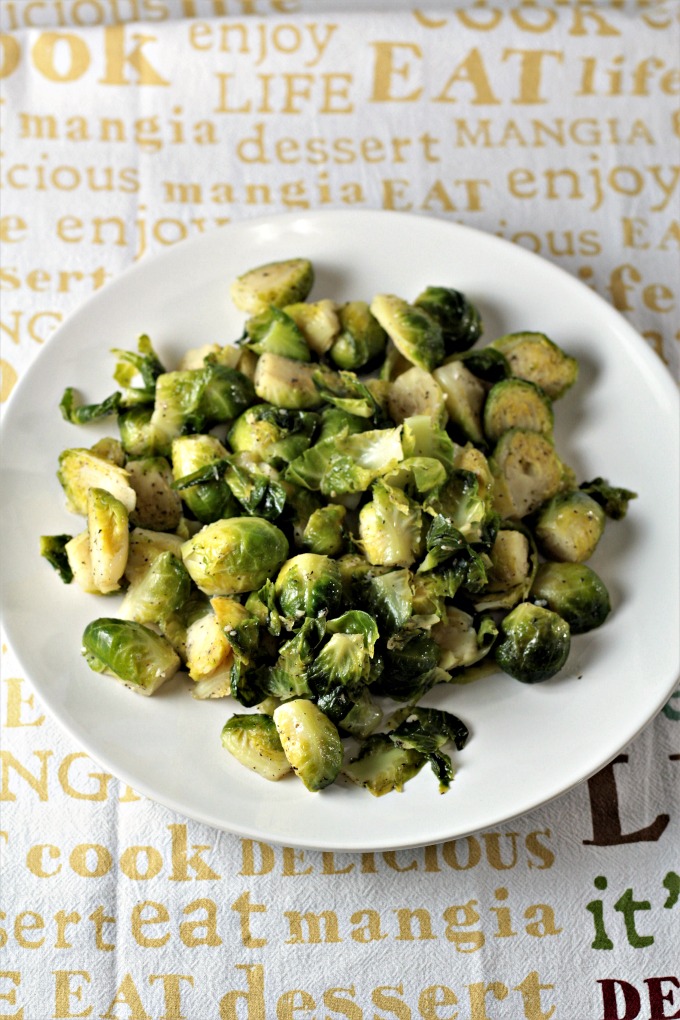 Super Easy Pan Fried Fresh Brussels Sprouts are healthy and easy! Get the recipe.
Click To Tweet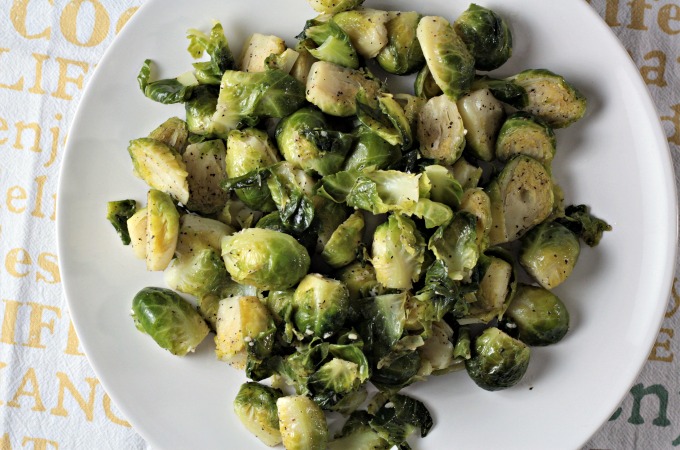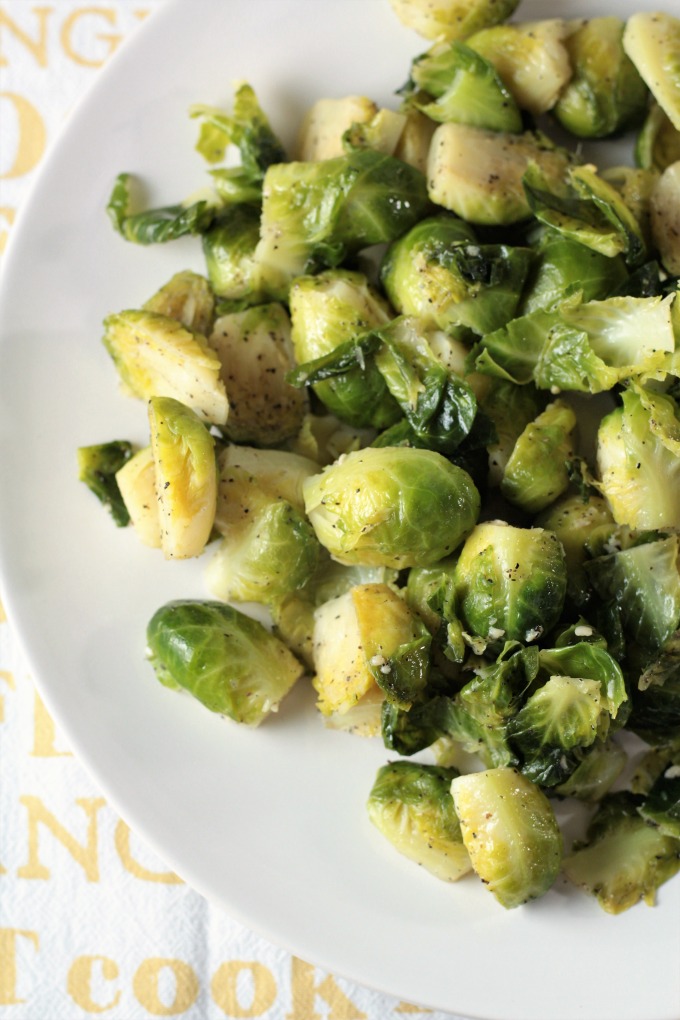 These Super Easy Pan Fried Fresh Brussels Sprouts would be a quick, easy and healthy accompaniment to Mini Meat Loaf or Crock Pot Roast Beef & Brown Gravy.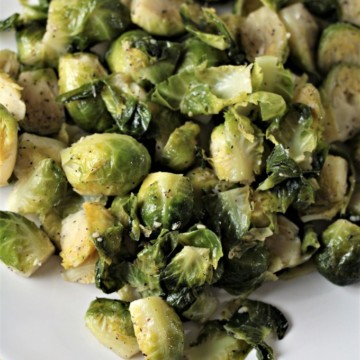 Super Easy Pan Fried Fresh Brussels Sprouts
Super Easy Pan Fried Fresh Brussels Sprouts combine Brussels sprouts, olive oil, garlic, salt, pepper, and water to make a healthy and easy side dish.
Ingredients
1

pound

fresh Brussels sprouts

1/2

cup

water

1

teaspoon

olive oil

1/2

teaspoon

minced garlic

1/4

teaspoon

salt

1/4

teaspoon

pepper
I earn a small commission from Instacart for qualifying purchases.
Instructions
Trim ends off Brussels sprouts and cut in half (small ones can be left whole).

Heat a medium skillet over medium-high heat. Add Brussels sprouts and water, bring to a boil, reduce heat to medium, cover and cook for 10 minutes or until Brussels sprouts are tender, stirring occasionally.

Uncover, raise heat to medium-high, add olive oil, garlic, salt, and pepper; cook until water evaporates, stirring often, about 2 minutes.
Notes
You could certainly use butter instead of olive oil, or a combination of the two. I wanted to keep this recipe vegan so I did not write it to include butter. It is very yummy that way too!
Follow us on social media!!
Pin this image for later!!