Super Easy Pan Fried Fresh Green Beans is an easy, healthy, and tasty side dish!
My favorite side dishes to make are like this Super Easy Pan Fried Fresh Green Beans. This dish only requires a few ingredients, is inexpensive, is healthy, and is quick and easy. I love it when that happens!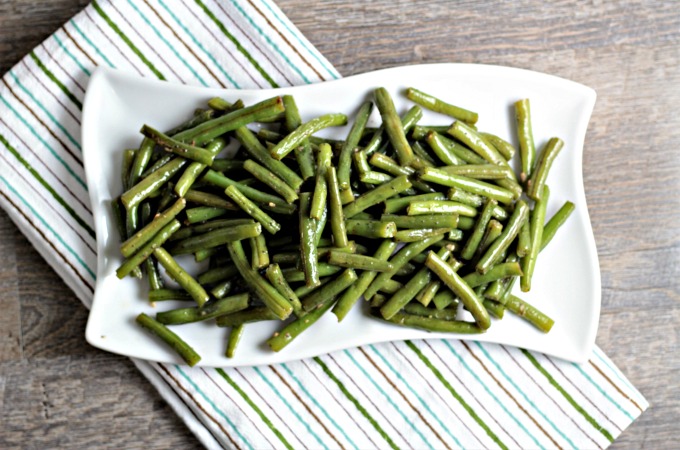 These green beans differ from the canned type because these are firmer. I do eat the canned variety at times, and when my kids were little, and we were on a budget, that is all we ate. These are packed with vitamins, and I can feel better about feeding them to my family.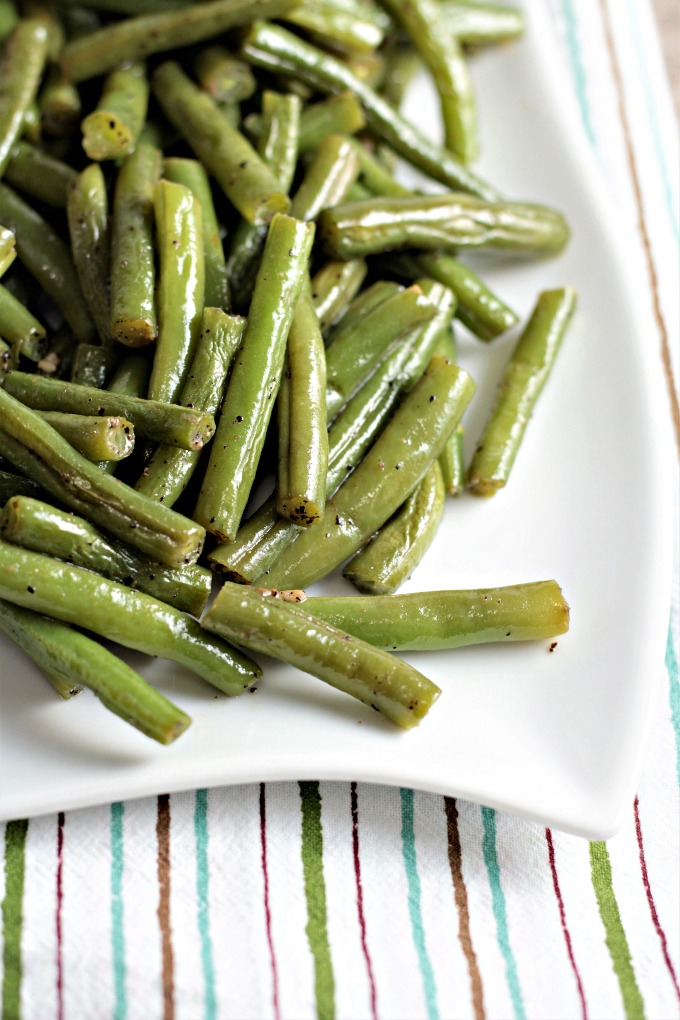 You could use vegetable oil, but olive oil has the "healthy fat", so these are better for you if you use olive oil. Since we are trying to eat healthier I make little tweaks like swapping oils, using fresh instead of canned, and using less salt.
I figure if I make little changes here and there it will add up to an overall healthier lifestyle. So far I haven't made any changes that I haven't liked, and felt good about making.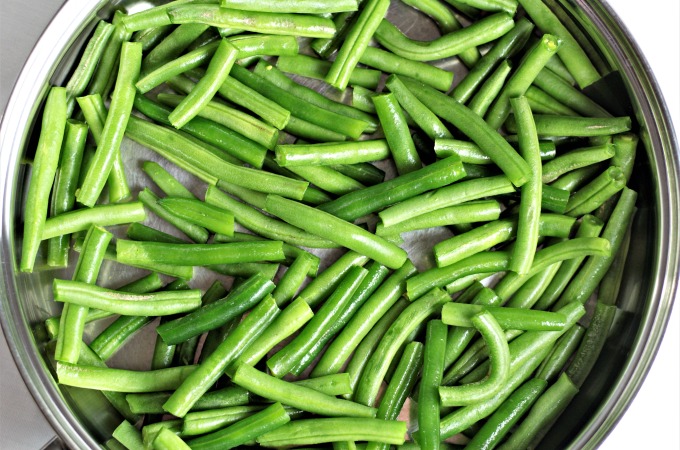 For this recipe I used the kind of garlic that comes in a jar, it is chopped and ready to go. I find myself using this more and more because it is so convenient.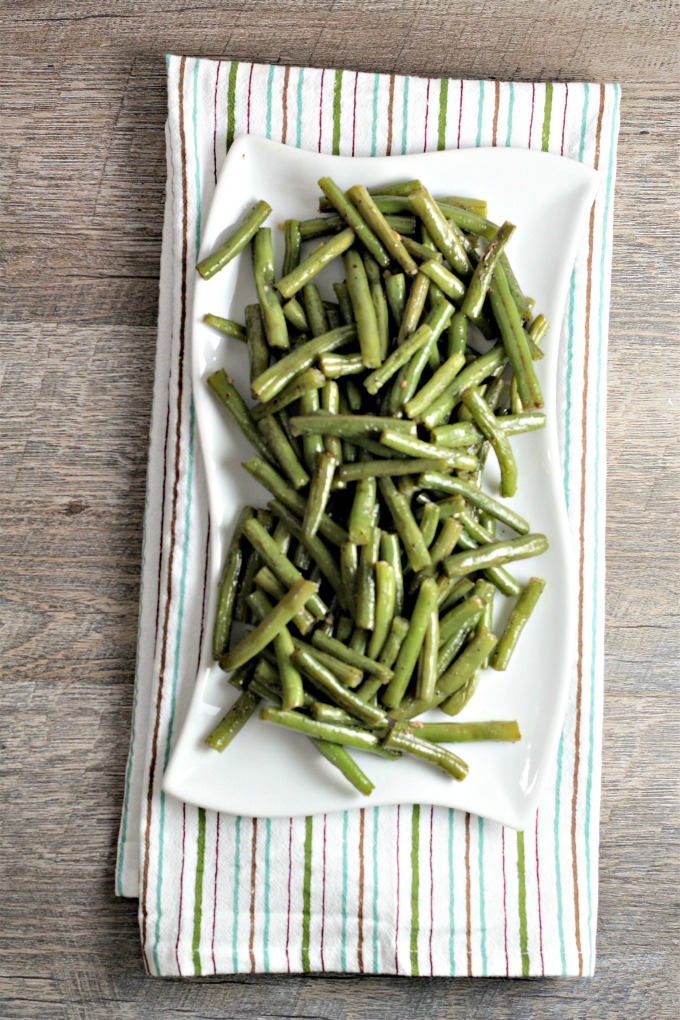 I tend to go with a less is more philosophy when I cook (most of the time), so a little garlic, salt and pepper works for me. But you could certainly use some other spices in this recipe if you wanted.
Onion powder or a little seasoning salt would taste great on these Super Easy Pan Fried Fresh Green Beans.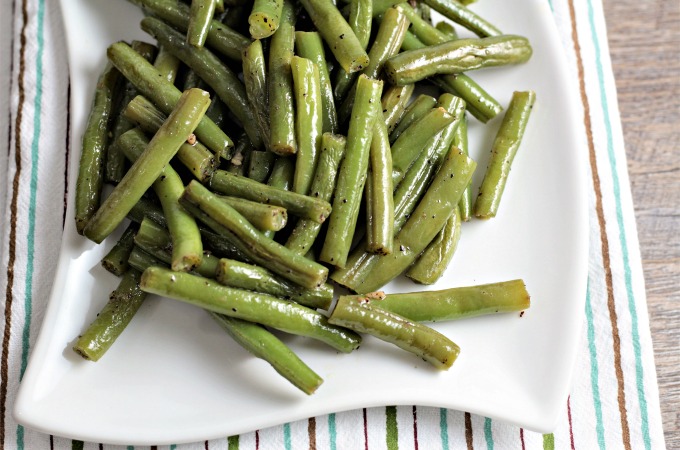 I also make these Parmesan Roasted Green Beans, and they are tasty too.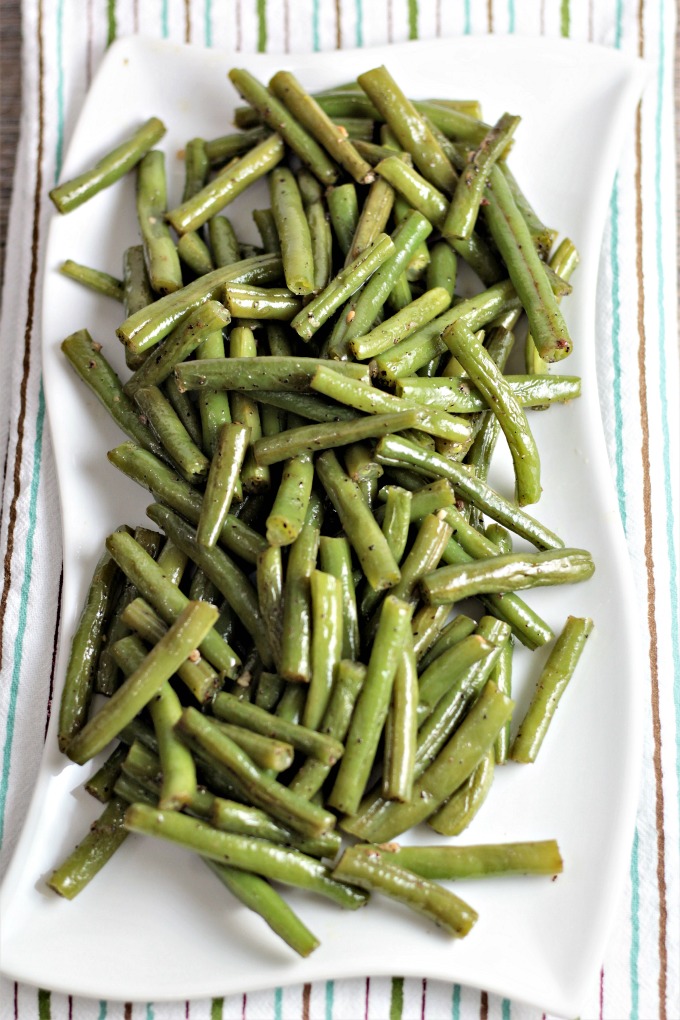 Super Easy Pan Fried Fresh Green Beans
Super Easy Pan Fried Fresh Green Beans combine string beans, olive oil, garlic, salt, pepper, and water to make a healthy, tasty, quick, and easy side dish.
Ingredients
1

pound

fresh green beans

washed and trimmed

1/2

cup

water

1

teaspoon

olive oil

1/2

teaspoon

minced garlic

1/4

teaspoon

salt

1/4

teaspoon

pepper
Instructions
Heat a medium skillet over medium-high heat. Add green beans and water, bring to a boil, reduce heat to medium, cover and cook for 8-10 minutes or until beans are tender, stirring occasionally.

Uncover, raise heat to medium-high, add olive oil, garlic, salt, and pepper; cook until water evaporates, stirring often, about 2 minutes.
Follow us on social media!!
Pin this image for later!!