Carrots, creamy butter and sweet honey are all you need to make these delicious and healthy Honey Glazed Baby Carrots. A vegetable side dish even the kids will love!
These Honey Glazed Baby Carrots couldn't be any easier! We basically love just about every vegetable at our house.
I mean, they are so versatile and good for us. We make them savory or sweet, and cook them in many different ways.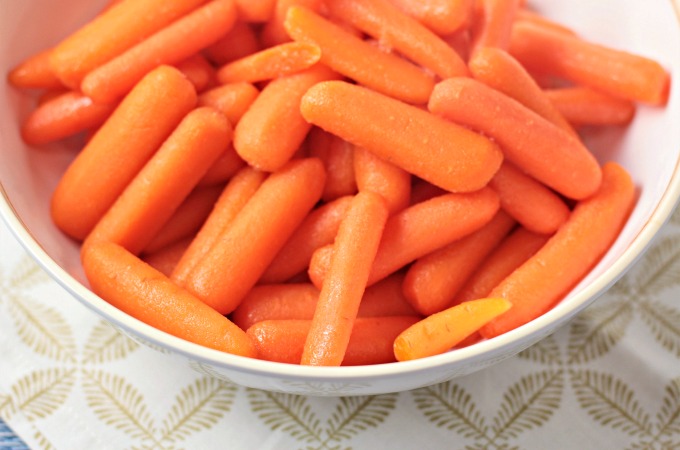 This recipe comes from Betty Crocker, (I don't know, can you call three ingredients a recipe? I guess so).
It is another one of those recipes that is super easy.
I always have butter and honey on hand, so all I have to do is buy the carrots.
So, for $1.68 I can make this healthy (and yummy!) side dish.
I know, not as cheap as a can of carrots, but these are sooo much better.
Not that I never eat canned veggies, but these have a more fresh taste, and somehow I think that I am eating healthier if I eat fresh veggies.
I also like the firmer texture you get with fresh vegetables.
The canned variety are a little mushy, in comparison.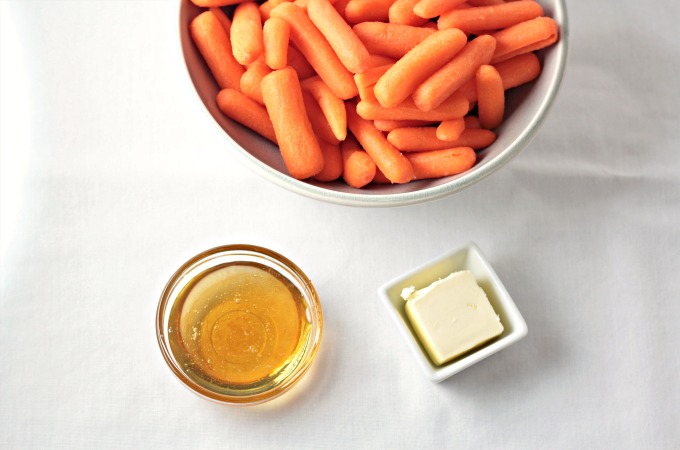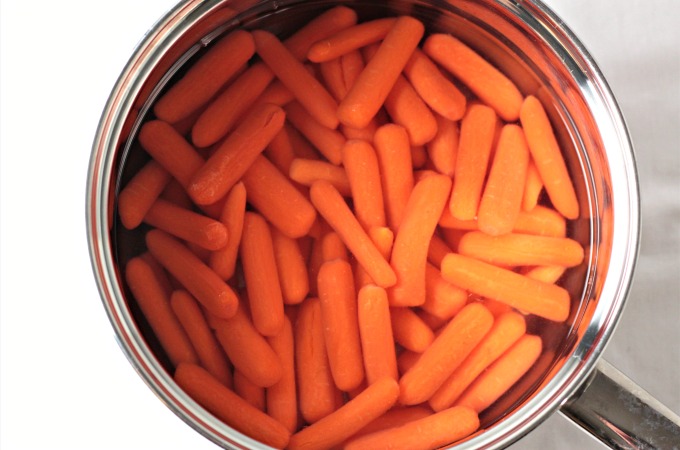 Regular sized carrots could also be used in this recipe, just cut them into 2-3 inch pieces (or even smaller pieces) and cook until tender.
You could also sprinkle a little nutmeg or freshly squeezed lemon juice on these Honey Glazed Baby Carrots.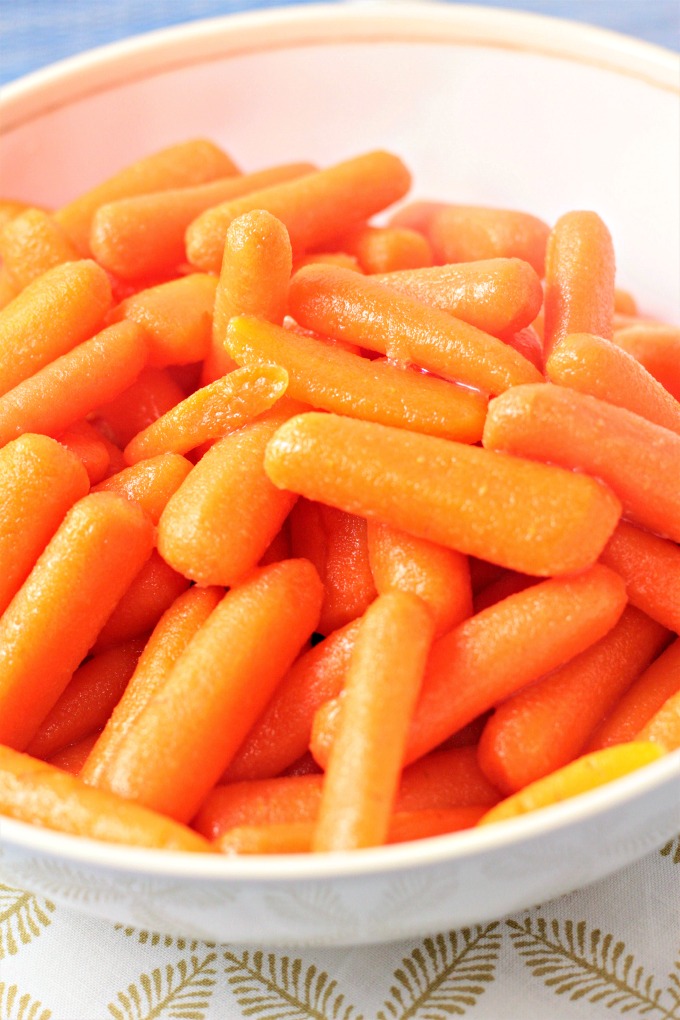 Honey Glazed Baby Carrots only require 3 ingredients and are ready in 12 minutes. Get the recipe!
Click To Tweet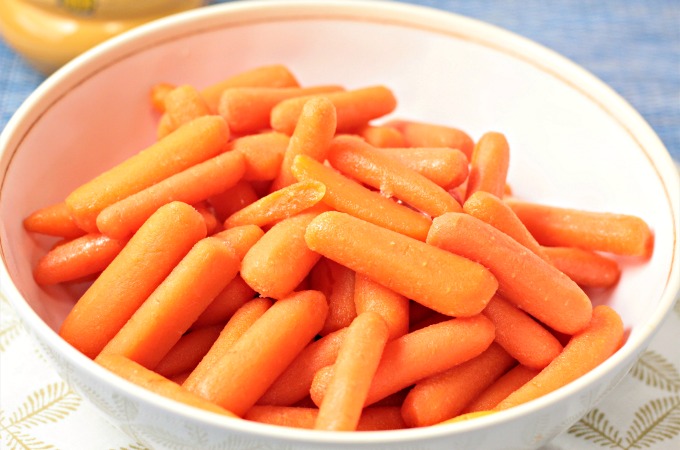 Are you looking for other simple and delicious veggie recipes? Try these Super Easy Pan Fried Fresh Green Beans.
Need a recipe the kids will love? These Creamed Peas are a my kids' favorite.
Honey Glazed Baby Carrots
Honey Glazed Baby Carrots combine carrots, butter, and honey to make a delicious and healthy 3 ingredients vegetarian side dish the kids will love.
Ingredients
1

pound

baby carrots

2

tablespoons

honey

1

tablespoon

butter
Instructions
Place carrots in a medium saucepan and cover with water. Bring to a boil over medium-high heat. Reduce heat and cover, cook for 10 minutes over medium-low heat, or until carrots are tender when pierced with a fork.

Drain well, add honey and butter and toss to coat.
Recipe from Betty Crocker.
Follow us on social media!!
Pin this image for later!!