White Chocolate Chip Craisin Cookies feature a sugar cookie dough studded with white chocolate chips and sweet craisins. Sure to become a favorite!
We love cookies at our house because they are handy to eat and pretty quick to whip up. I came up with the idea for these White Chocolate Chip Craisin Cookies when I was looking for a way to use the craisins I had leftover after making this Broccoli Salad with Creamy Feta Dressing.
I just couldn't wait to make another recipe using craisins! For some reason, I only like raisins if they are served warm.
So that means I only like them in freshly baked, warm cookies.
But these craisins! I like them warm or cold.
They are delicious in salads, cookies, and muffins.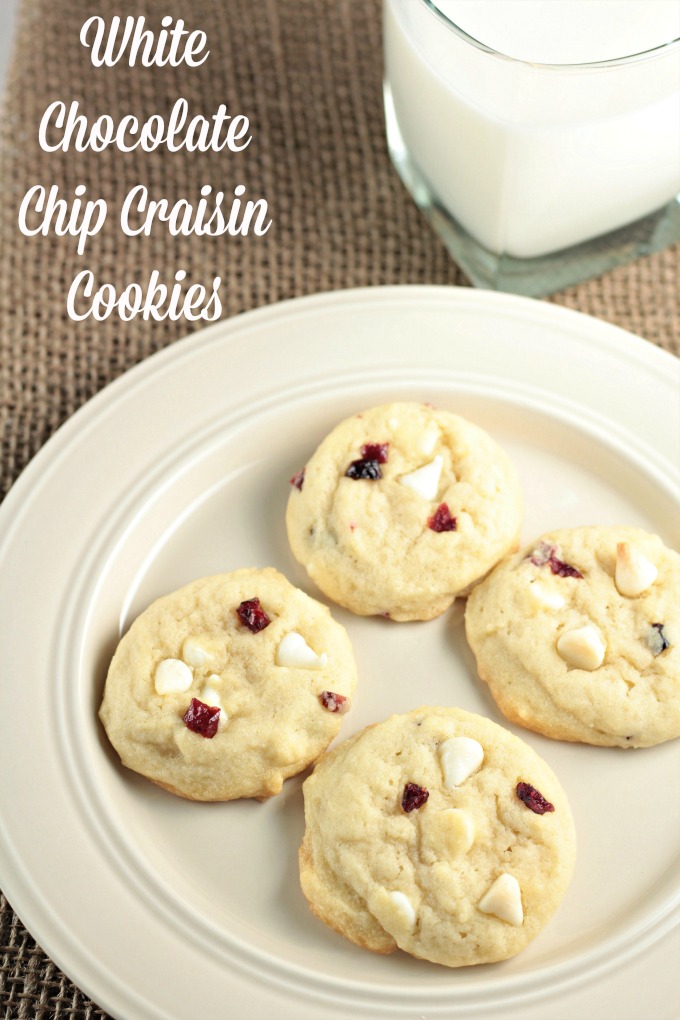 Instead of using a traditional chocolate chip cookie recipe I decided to use a sugar cookie dough and add the craisins and white chocolate chips to it.
I didn't want to use any brown sugar, and that is why this is not a traditional chocolate chip cookie recipe.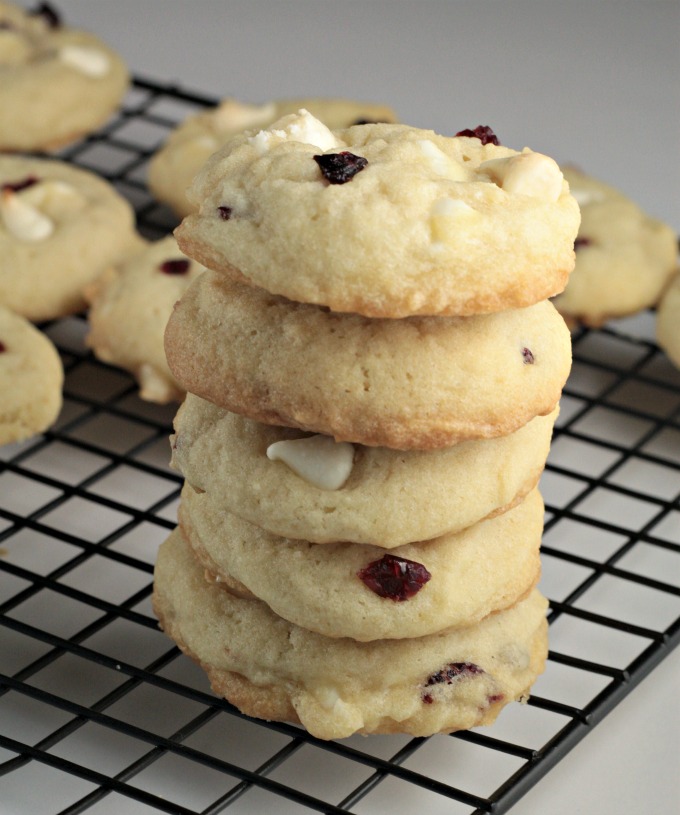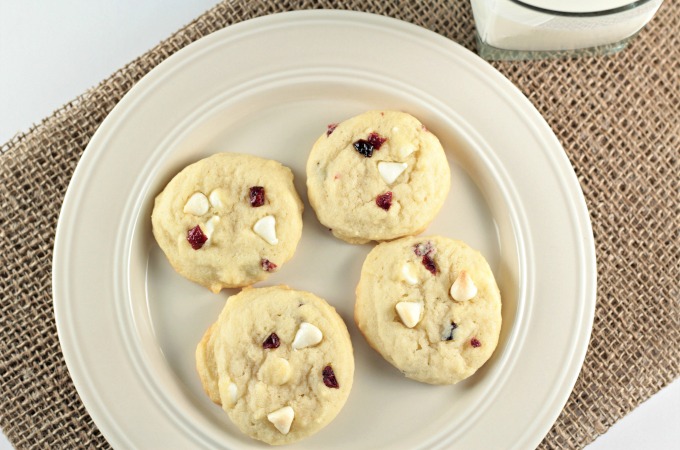 Not that I have anything against brown sugar. I think cookies that contain brown sugar are delicious.
I just wanted it to be a simple recipe that was closer to a sugar cookie than a chocolate chip cookie.
These cookies came out really good and I am glad I chose to do them this way.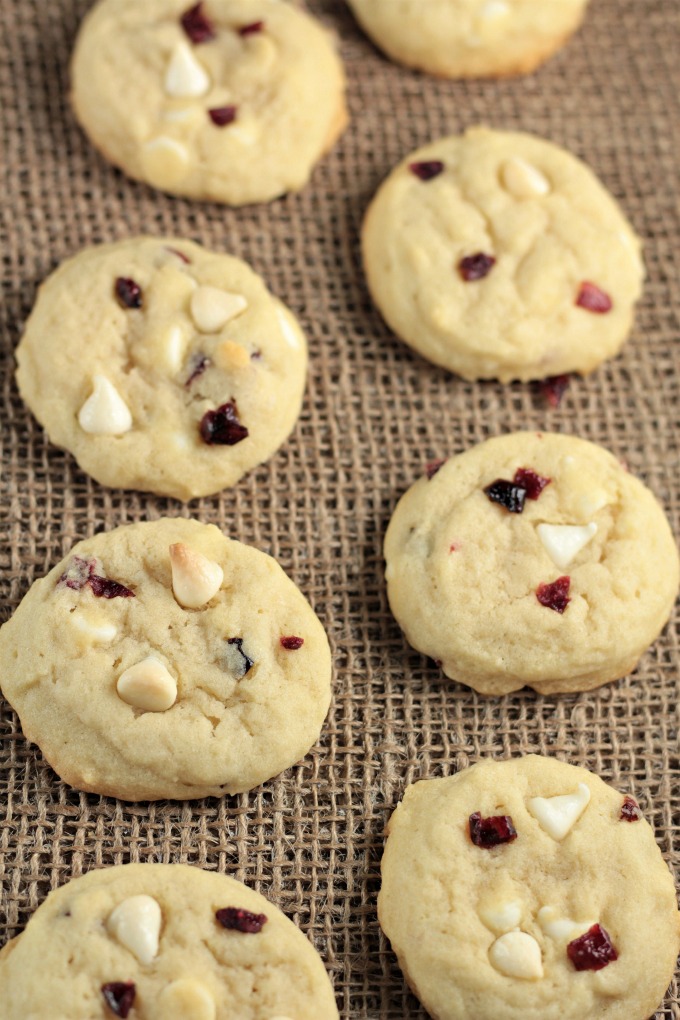 Of course, these White Chocolate Chip Craisin Cookies were a hit with Lee and me, but my daughter liked them too.
I think the white chocolate and craisins make them more appealing to adults.
Sort of a grown up type of cookie.
Other chip cookies you might like:
Double White Chocolate Chip Cookies
BIG Oatmeal Chocolate Chip Cookies
Perfect Chocolate Chip Cookies
White Chocolate Chip Craisin Cookies
White Chocolate Chip Craisin Cookies feature sugar cookie dough with creamy white chocolate chipsand tart, sweet craisins. A delicious and satisfying treat!
Ingredients
1 1/2

cups

butter

softened (3 sticks)

1 3/4

cups

sugar

2

eggs

2

teaspoons

vanilla

4

cups

flour

2 1/4

teaspoons

baking soda

1/2

teaspoon

salt

1 1/4

cups

white chocolate chips

1/3

cup

craisins

cut into small pieces
Instructions
Preheat oven to 350°. Line cookie sheet with parchment paper or spray with cooking spray.

In a large bowl cream butter and sugar, add eggs and vanilla and mix well.

Add flour, baking soda and salt and mix to combine.

Stir in chips and craisins.

Drop by rounded teaspoons onto prepared cookie sheet. Bake for 10-13 minutes or until lightly browned around the edges.

Let sit on cookie sheet for 2-3 minutes, then cool on wire rack.
Notes
I used a small cookie scoop.
For cookies like you see in the pictures; reserve some chips and craisins and then add them to the top of the cookies before baking.
Follow us on social media!!
Pin this image for later!!