This Peanut Butter Pie only requires 6 ingredients and 15 minutes to make!!
Peanut Butter Pie filling is rich and creamy and goes perfect atop a chocolate crust. We put some chopped peanuts on top to give it a little crunch.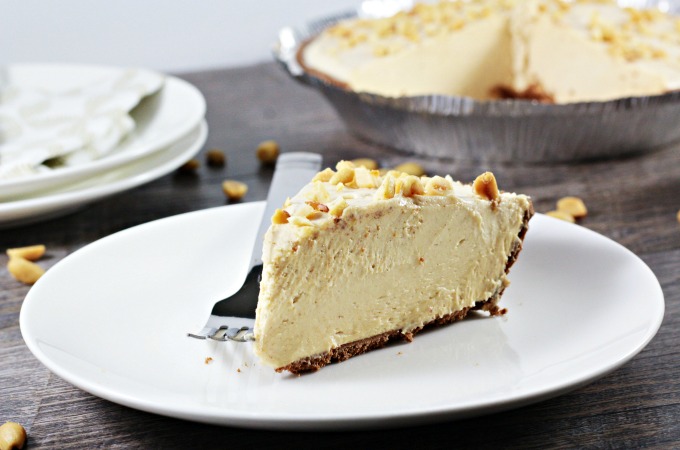 I bought some peanut butter at Aldi the other day. I usually switch back and forth from the generic brand and a name brand that I buy at Walmart.
To me, the name brand tastes a little better than the generic, but I buy the generic more often because it is so much cheaper than the name brand I like.
But I wanted to try Aldi's store brand to see how it measured up because it is way cheaper than even the generic at Walmart.
It tasted fine, but I knew right away that is wasn't going to work for PB& J's because the consistency was not spreadable. I mean this is some stiff peanut butter!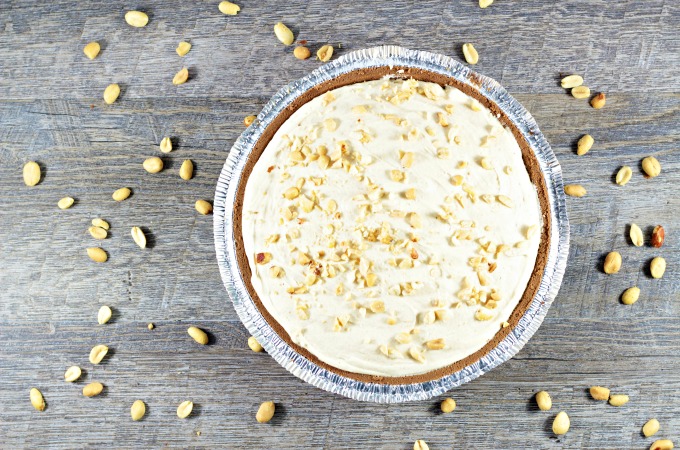 So then I thought okay, I bet there are a ton of yummy things I can make out of peanut butter, and so begins this journey to make things using peanut butter.
Of course, I bought the BIG container so I will be making peanut butter stuff until I start doing my Christmas baking. Good thing I love peanut butter!
I decided to put some chopped peanuts on the top of my Peanut Butter Pie to give it a little crunch. I am glad I did because I think it was a good addition. Some chocolate sauce drizzled over top would also give it another level of flavor.
I left my pie in the refrigerator overnight and it set up nicely and was easy to cut and even get the first piece out.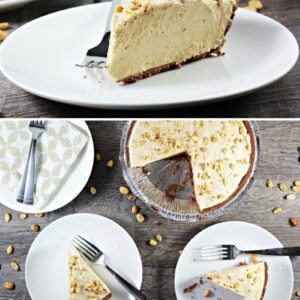 Peanut Butter Pie
This 6 ingredient no bake Peanut Butter Pie features chocolate crust, Cool Whip, cream cheese, powdered sugar, chopped nuts and of course, peanut butter.
Ingredients
1

premade chocolate pie crust

1

cup

creamy peanut butter

1

package

softened cream cheese,

8 ounces

1 1/4

cup

powdered sugar

1

container

Cool Whip,

8 ounces

1/8

cup

peanuts,

chopped (optional, for garnish)
I earn a small commission from Instacart for qualifying purchases.
Instructions
In a large bowl beat the peanut butter and cream cheese until smooth. Add powdered sugar and beat until smooth. Add Cool Whip and beat until smooth, scraping down the sides of the bowl as necessary.

Pour into crust and smooth with a spatula or knife. Garnish with chopped peanuts, if desired. Refrigerate for at least one hour before serving.
Adapted from Food Network.
Follow us on social media!!
Pin this image for later!!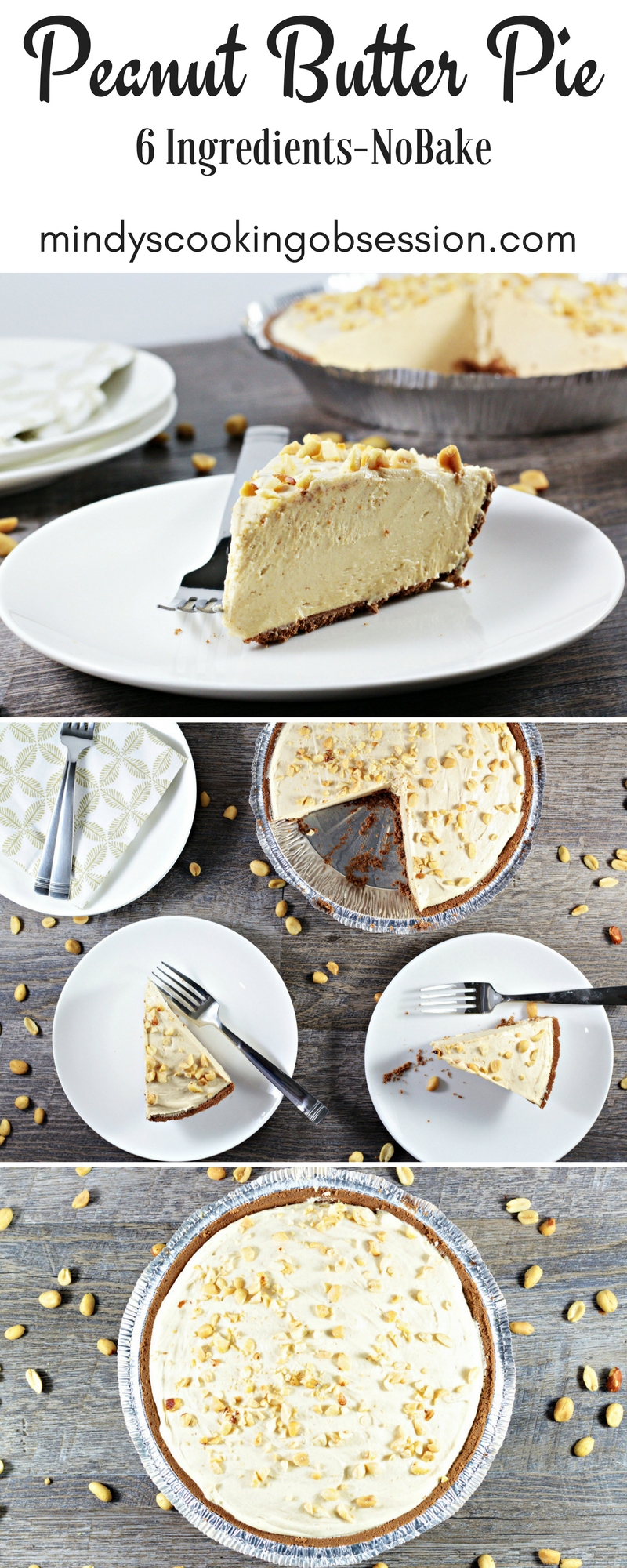 Some other no-bake desserts you might like: