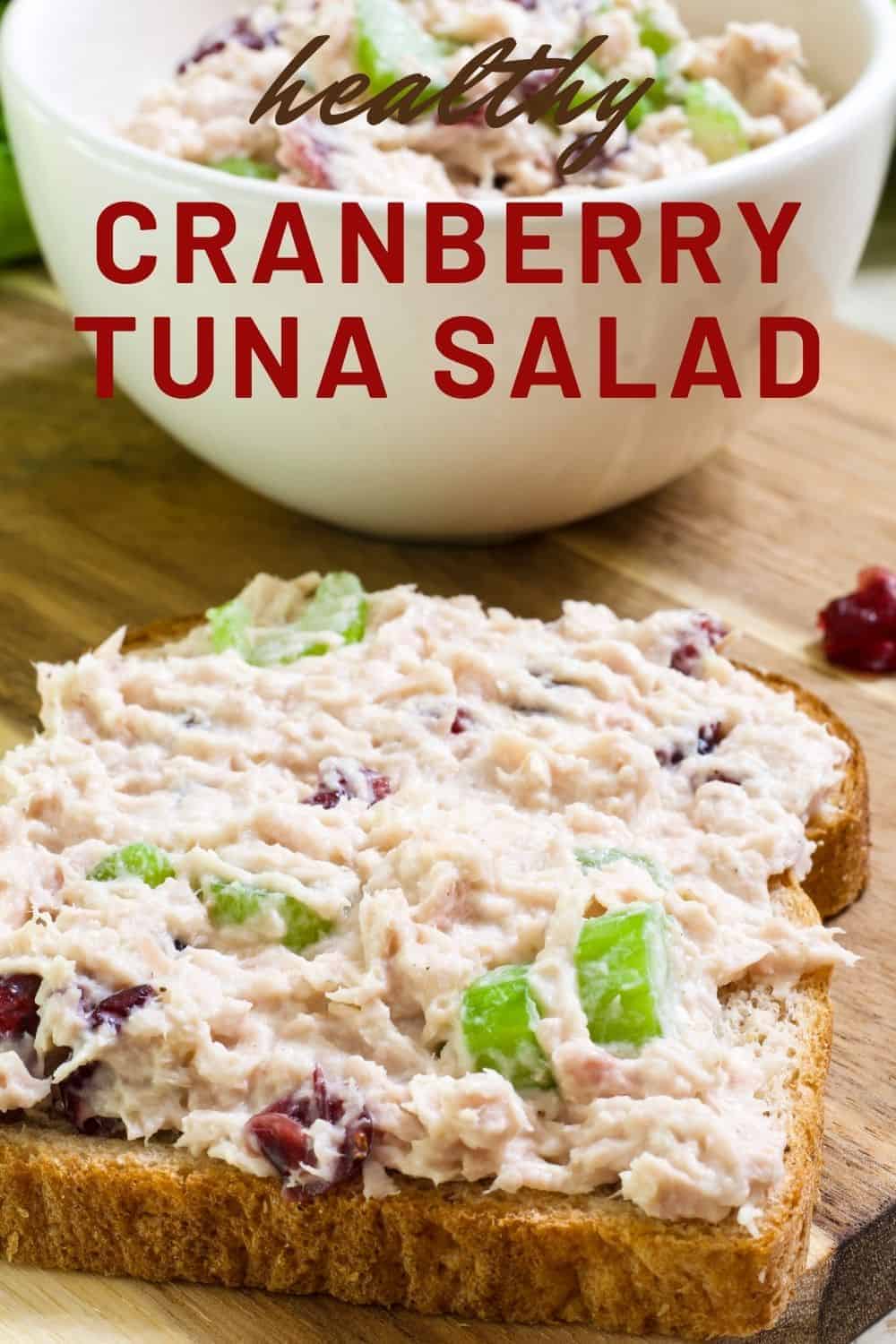 Healthy Cranberry Tuna Salad is a light and easy meal option!
My Healthy Cranberry Tuna Salad is a tasty variation of classic tuna salad.
We eat canned tuna for lunch nearly every weekend because it is so healthy.
We usually eat it on Sara Lee 45 calorie bread and pair it with Lays or Ruffles baked potato chips and fresh fruit for a balanced meal.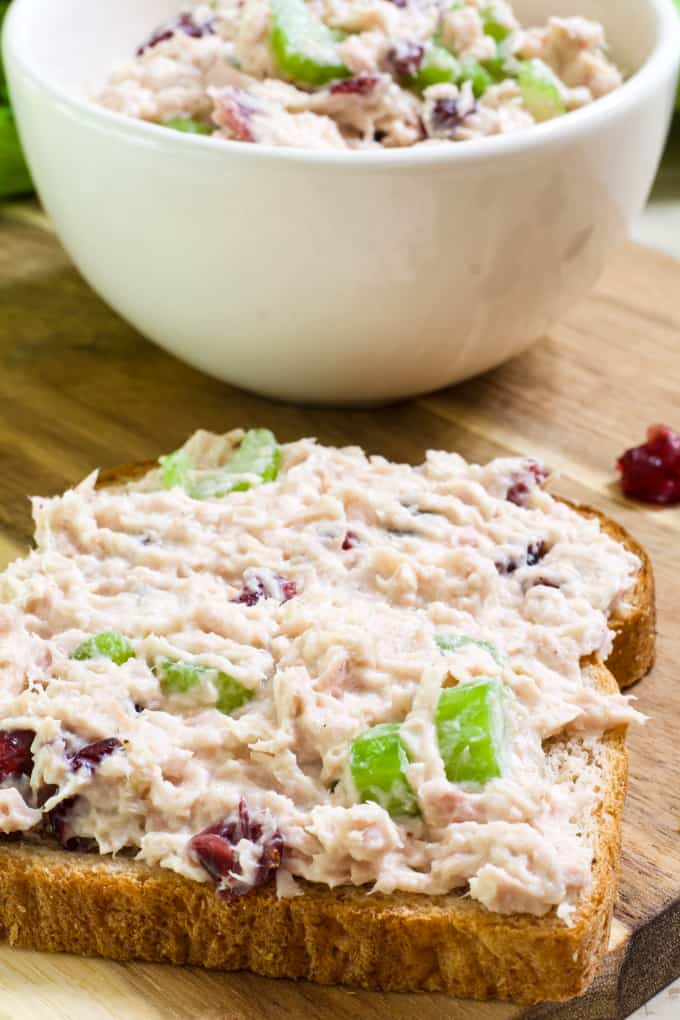 Benefits of eating canned tuna
According to WebMD eating canned tuna has the following health benefits:
Excellent source of omega-3 fatty acids
Promote eye health
High in protein
Low in calories
"Omega-3 fatty acids in tuna fish may help to reduce the level of omega-6 fatty acids and LDL cholesterol that can accumulate inside the arteries of the heart. Studies have shown that eating more omega-3 is associated with reduced rates of cardiovascular disease, including heart attacks."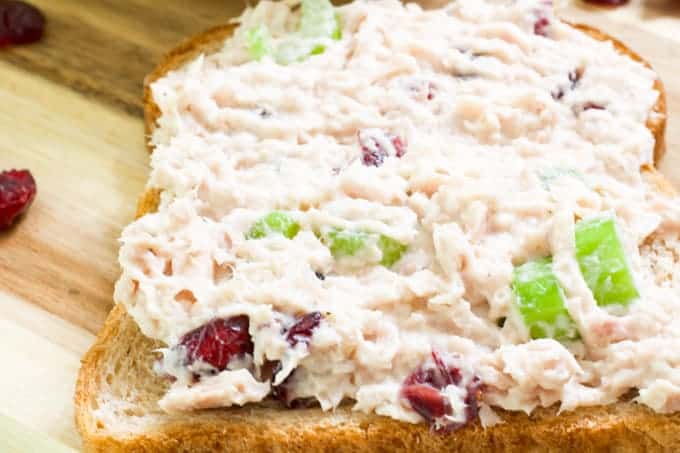 What kind of mayo should I use to make Healthy Cranberry Tuna Salad?
Whatever you like best! This comes down to personal preference.
I am team mayo and I usually buy Great Value Reduced Fat Olive Oil Mayo.
Lee is team Miracle Whip and likes the original variety.
So a funny story – When Lee and I were first married we would buy mayo.
We couldn't afford to buy two different kinds and rarely ate all of the jar. We would almost always have to throw some out because it was way past its best if used by date.
Then, to be fair, I switched over and started buying Miracle Whip.
Still we would rarely use the whole container, even with kids in the house.
Now, the kids are grown and living on their own, (well most of the time, our youngest daughter comes home from time-to-time but that is another story altogether) and we now buy Miracle Whip and mayo.
And a lot of times we use the entire jar of both before the best if used by date.
I said before, we eat a lot of tuna salad and also eat it on other sandwiches and occasionally in other dishes.
Lee and I get to have our personal preference and we take turns with what we use in dishes such as this Healthy Cranberry Tuna Salad.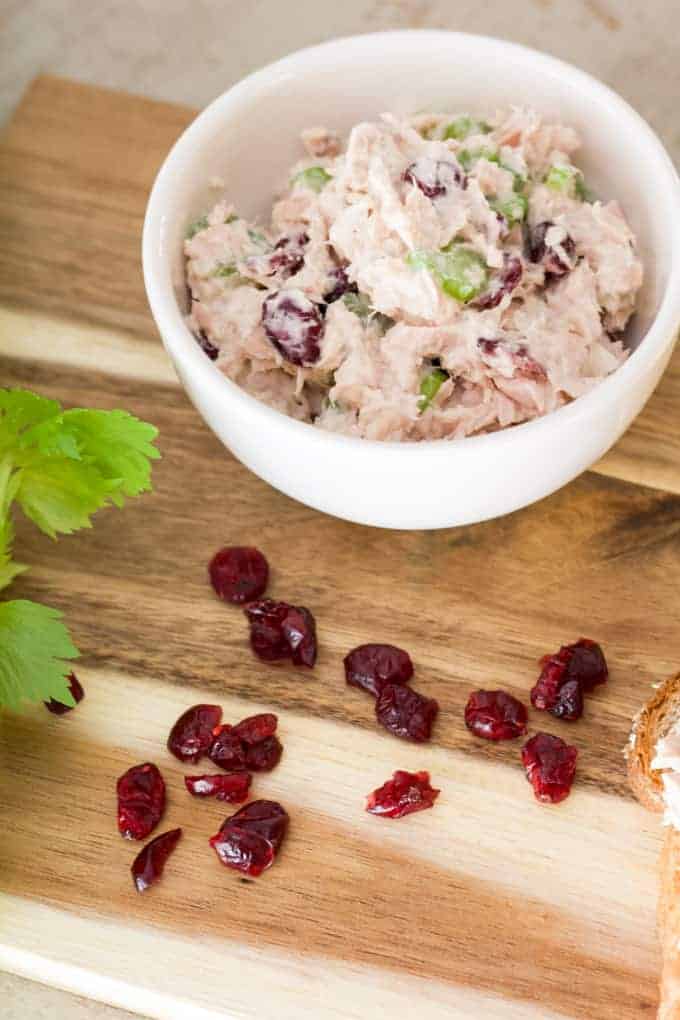 Follow us on social media!!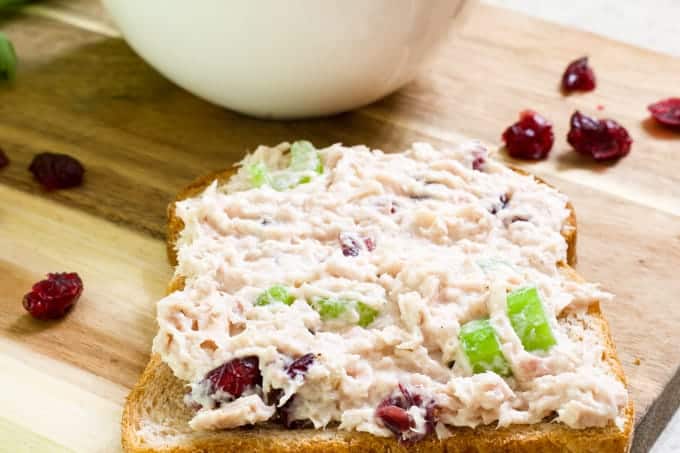 We absolutely love dried cranberries (craisins)! I use them in a lot of recipes.
Here are some of our favorites:
Broccoli Salad with Creamy Feta Dressing
White Chocolate Chip Craisin Muffins
Dried Cranberry Brie Pinwheels
White Chocolate Chip Craisin Cookies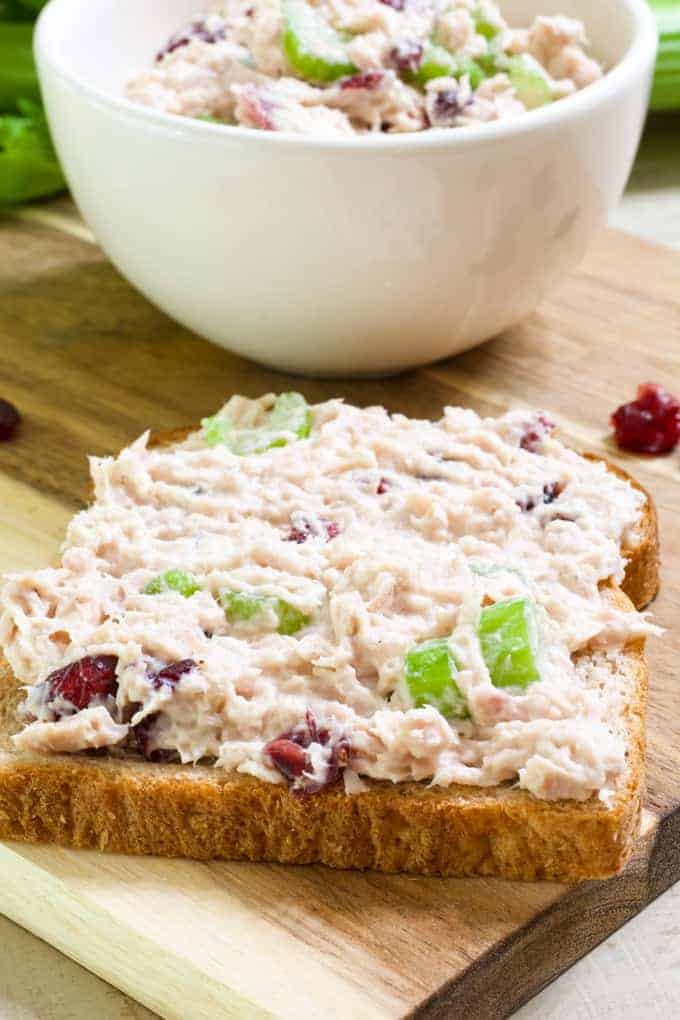 More sandwich recipes you might like:
Arby's Grilled Chicken & Pecan Salad (Copycat)
Grilled Turkey Avocado Ranch Cream Cheese Sandwich
Panera Turkey Avocado BLT (Copycat)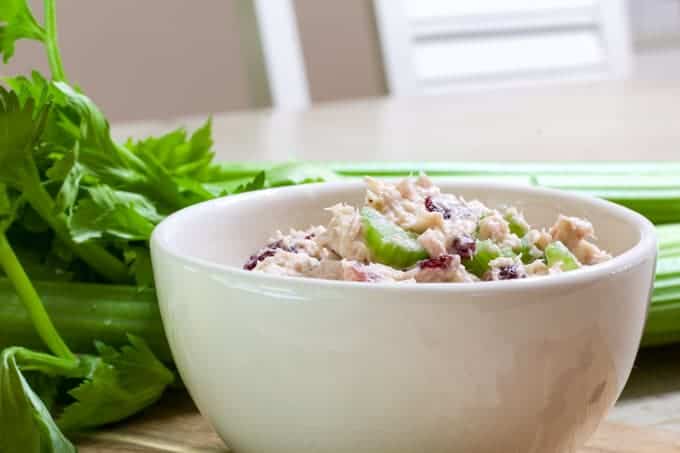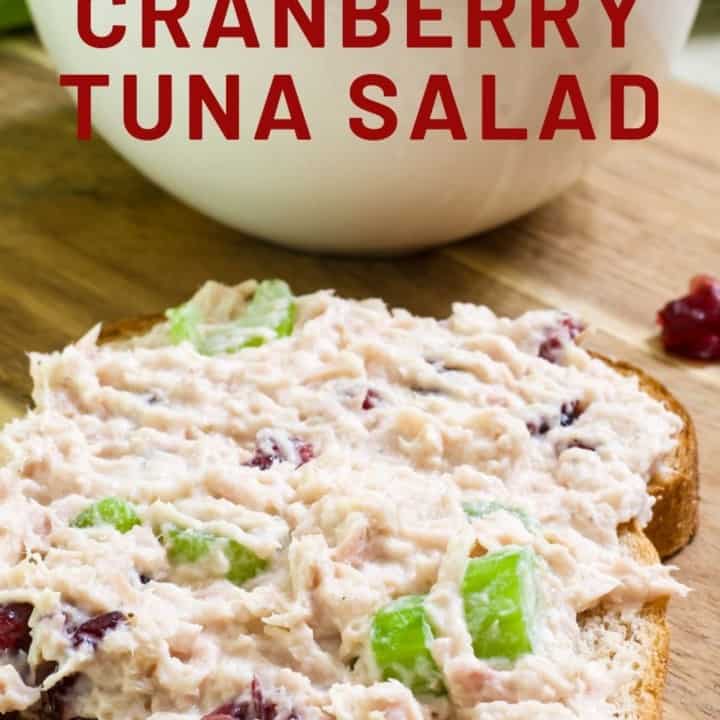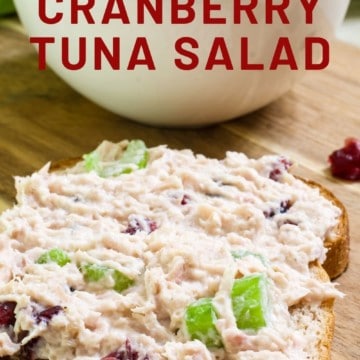 Healthy Cranberry Tuna Salad
Healthy Cranberry Tuna Salad features canned tuna, mayo, Greek yogurt, celery, dried cranberries, salt, pepper and a splash of lemon juice.
Ingredients
3

cans

tuna packed in water

5 ounces each

3

tablespoons

low fat mayonnaise

3

tablespoons

Greek yogurt

plain

1/2

cup

chopped celery

about 2 stalks

1/4

cup

dried cranberries

2

teaspoons

fresh lemon juice

1/8

teaspoon

salt

1/8

teaspoon

pepper
I earn a small commission from Instacart for qualifying purchases.
Instructions
Mix tuna, mayo, Greek yogurt, celery, dried cranberries, lemon juice, salt and pepper in a medium bowl until well combined.

Serve on bread or lettuce leaves.
Nutrition Facts
Calories:
172
kcal
|
Carbohydrates:
8
g
|
Protein:
26
g
|
Fat:
4
g
|
Saturated Fat:
1
g
|
Polyunsaturated Fat:
2
g
|
Monounsaturated Fat:
1
g
|
Trans Fat:
0.01
g
|
Cholesterol:
48
mg
|
Sodium:
453
mg
|
Potassium:
283
mg
|
Fiber:
1
g
|
Sugar:
6
g
|
Vitamin A:
138
IU
|
Vitamin C:
1
mg
|
Calcium:
42
mg
|
Iron:
2
mg