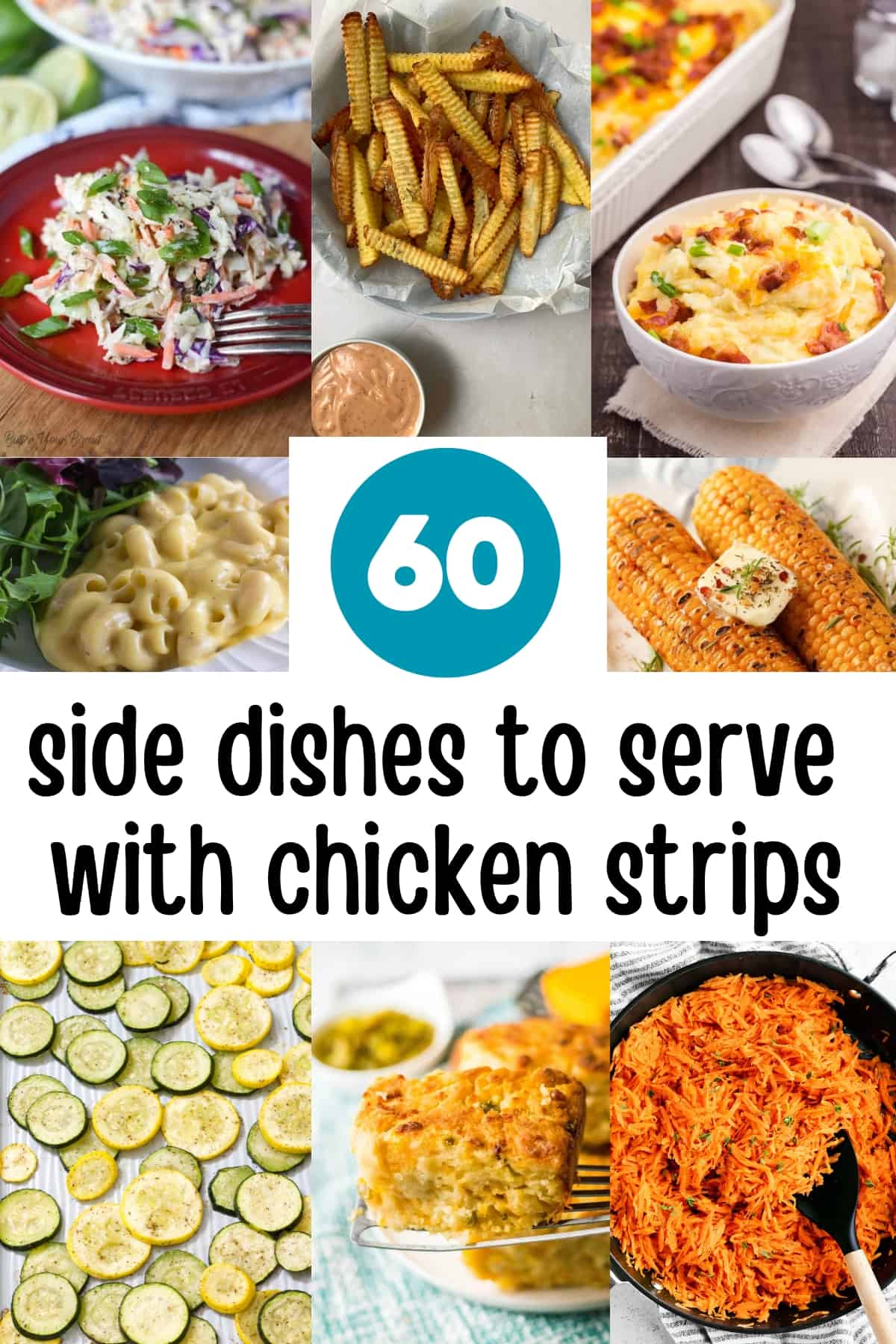 If you are looking for what to serve with chicken tenders then look no further! We have put together a list of What to Serve with Chicken Fingers (Tenders) 60 Best Sides to serve with this popular dish.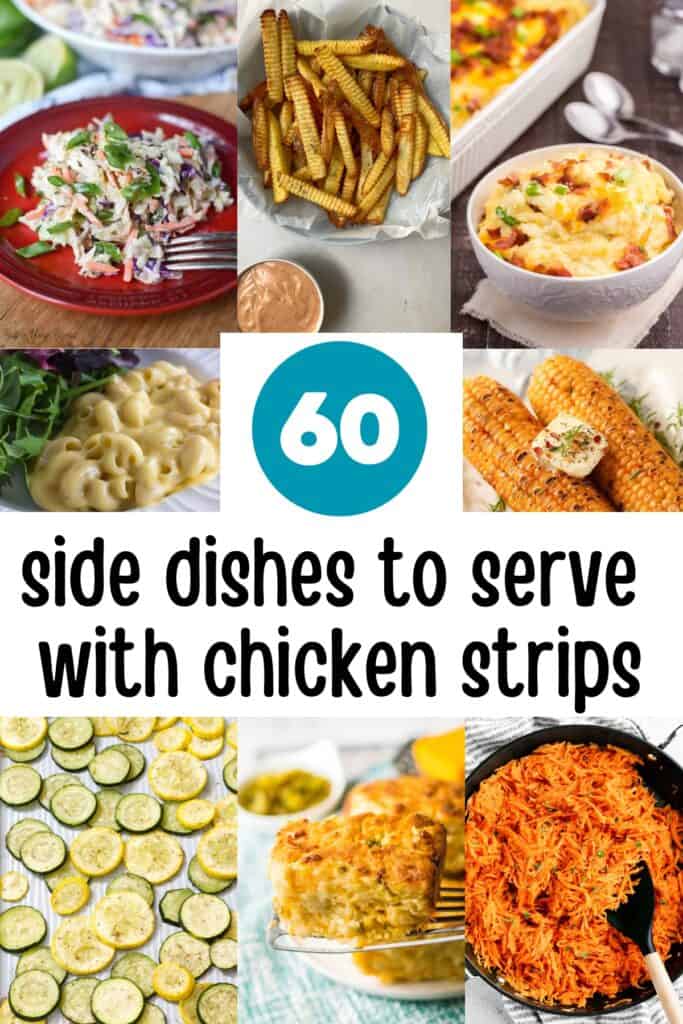 What are chicken tenders?
Chicken tenders have a few different names. We have always called them chicken strips but they can also be called chicken fingers.
Chicken tenderloins are a small piece of meat that is attached to the underside of the chicken breast. They are usually breaded and deep fried. The Kitchn has a great article called What the Heck Is a Chicken Tenderloin.
We actually pan fry our homemade chicken tenders and we use the whole boneless skinless chicken breast cut into thin strips. So I suppose that is why we call them chicken strips, because they aren't actually all tenderloin.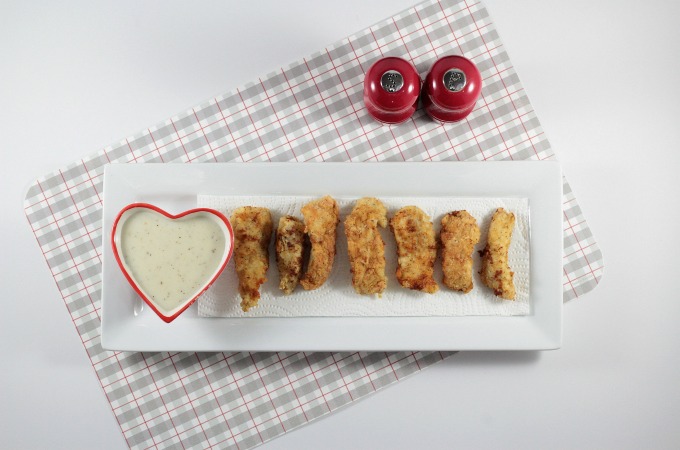 We dredge them through egg and then a simply seasoned flour mixture and pan fry them in canola oil.
What goes with chicken tenders?
When I think of eating chicken tenders I think comfort food. We always serve them with a starchy side dish and a vegetable to make a complete well-rounded meal.
Classic side dishes like potatoes, sweet potatoes, and macaroni and cheese are perfect. Then we go with a vegetable or cole slaw.
And no good comfort food dinner is complete without a bread, so I have included a few of those in this post.
What sauce to eat with chicken tenders?
Basically any sauce that you would eat with chicken nuggets. This makes me think of the dipping sauces that are served at fast-food restaurants.
Choose your favorite sauce from the below ideas:
BBQ Sauce
Honey Mustard
Ranch Dressing
Hot Sauce
Buffalo Sauce
Sweet & Sour Sauce
Cream Gravy
​
Do you use a sauce I haven't mentioned? Let me know in the comments.
Potato Side Dishes to Serve with Chicken Tenders
Sweet Potato Sides to Serve with Delicious Chicken Tenders
Follow us on social media!
Macaroni & Cheese Recipes
Green Beans to Serve with Juicy Chicken Tenders
Corn Dishes to Serve with Crunchy Chicken Tenders
Carrot Dishes to Serve with Yummy Chicken Strips
Other Veggies
Cole Slaw Dishes
Breads & Rolls to Round Out This Delicious Meal
Follow us on social media!