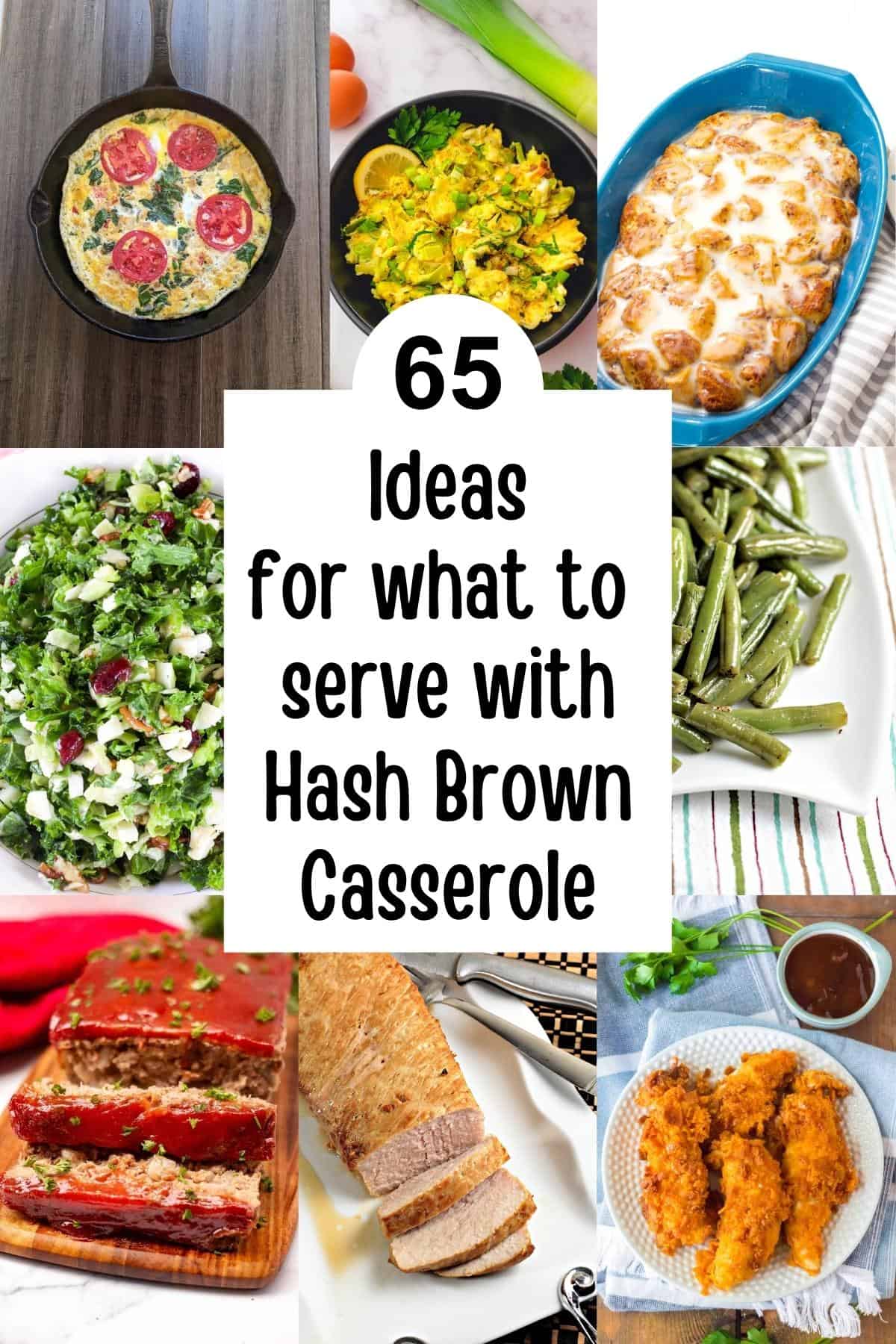 I have compiled 65 ideas for what to serve with hash brown casserole.
Hash brown casserole can be served as the main dish or as a side dish. They can have meat in them or they can be vegetarian. I have two different recipes for hash brown casserole on this blog.
We serve our hash brown casserole for breakfast with everything from biscuits and gravy to omelettes to pancakes.
This cheesy potato casserole will go perfectly with meaty main dishes such as meatloaf, chicken or ham.
We have also found some of the best salads, veggies, and bread to serve along side this cheesy deliciousness that is hash brown casserole.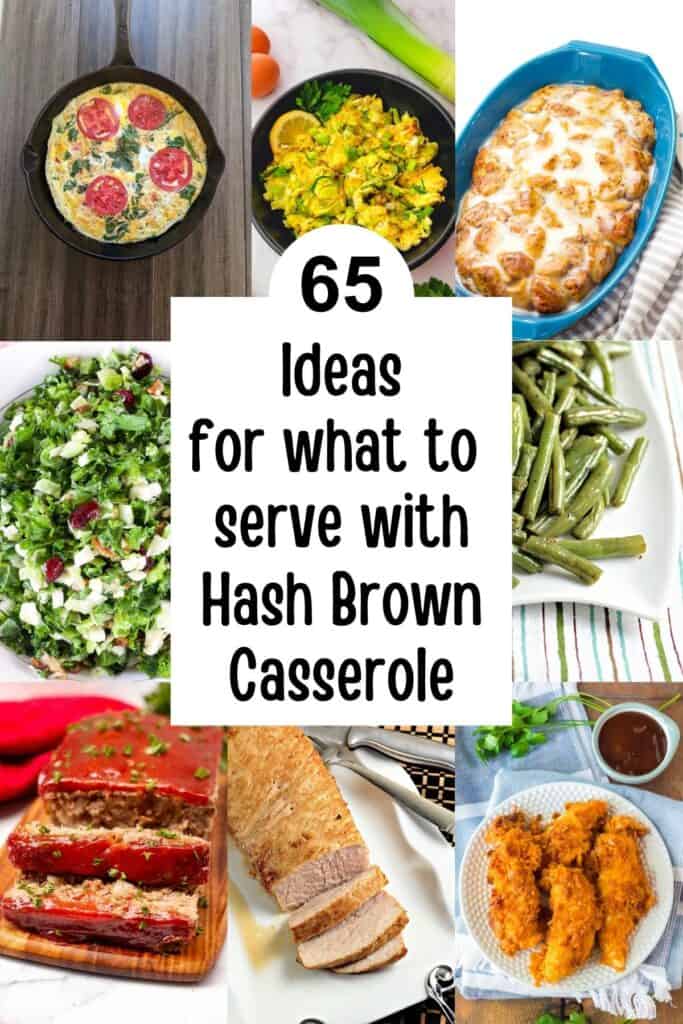 Vegetarian Cracker Barrel Hashbrown Casserole is a copycat version that we have made vegetarian by swapping the traditional cream of chicken soup with cream of potato soup. It features frozen hash browns, sour cream, and it has lots of cheese just like the regular version.
Cheesy Smoked Sausage Hash Brown Casserole features refrigerated hash browns, pre-cooked sausage, melted butter, sour cream and it too has lots of cheese.
The Best Dishes to Serve With Hash Brown Casserole for Breakfast
Follow us on social media!
Follow us on social media!
Other Side Dishes to Serve with Hash Brown Casserole for Dinner
Bread to Serve With Hash Brown Casserole
Follow us on social media!